Rivals from the start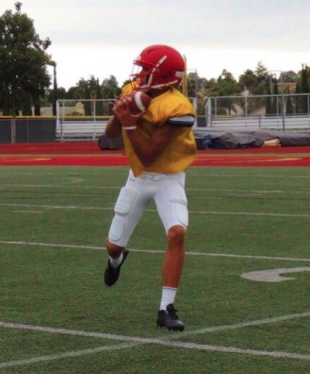 The Rumble in the Jungle. The Fall Classic. Superbowl Sunday. The Holy Bowl. 
Although the last one may not be as universally recognized as the other three prominent sporting events, the Holy Bowl football matchup between Cathedral Catholic High School and Saint Augustine High School is equally illustrious among San Diego locals.

"When you have two good programs with players that grew up with many of their opponents and teammates, it means a great deal," SAHS football Head Coach Mr. Richard Sanchez said. "It is a fun rivalry and a friendly rivalry. But for those four quarters, it's not so friendly."

The prestigious football programs will meet today at 7 p.m. at Manchester Stadium in the 55th contest between the two squads. The series is tilted in favor of CCHS, which leads the head-to-head match up 33-21.

The best rivalries maintain fierce competitiveness no matter the situation. The CCHS-SAHS games in the past exhibited this description consistently, with this year's Holy Bowl being no different, according to former SAHS cornerback, but current Don Brandon Philo '18.

"This is one of the first times in a while that neither team is a top team in the county going into the Holy Bowl," Philo said. "Neither team has had the best season, but I think both teams are going to come out and play hard in this game. I know our coaches are going to do a great job preparing us for this game, and if everyone does their job and does what we are coached to do, we will be the better team."

CCHS football teams are not accustomed to losing, boasting an impressive 32-7 combined record between the 2014-2016 season, while also being the reigning California State Open Division Champions. The team's current record (4-5, 1-2) does not mirror its past successes, but may reflect the current squad's abilities.

"Why we are losing," CCHS linebacker coach Mr. Mario Fierro said, "[due to] youth, inexperience, injuries, extremely difficult schedule. The group is working hard, which is something the average fan doesn't see. However, when you lose 31 seniors from a state champion team, that's a problem.
"The record, I think, is an accurate representation of us now."

The SAHS squad (6-3, 3-0), similar to CCHS, has undergone its own share of adversity with an unimpressive record  compared to past year's teams. The reasons for Saints struggles seem to be nearly identical to that of CCHS.

"We did a pretty bad job coaching our guys up to start off with," Mr. Sanchez said. "We've had injuries, but we have to do a better job coaching and helping the guys that are the next ones up. And we're young, but it still has to fall all on my shoulders because we have to get them ready."

Along with the struggling-team storyline, another intriguing storyline entering tonight's game involves current Don cornerback Philo, who played his first three high school football seasons at SAHS, but transferred to CCHS as a senior. Philo is one of the few players who has experienced the rivalry from both perspectives.

"I think both schools and football programs contribute equally to the rivalry," Philo said. "Both schools are very competitive when it comes to the Holy Bowl and do a great job competing. Both students sections always do a great job of coming out and supporting their teams."

Players and coaches are the people who create the victories, but the wins are for the alumni, according to Mr. Fierro. There are alumni on both sides of the rivalry who still remember their own Holy Bowl experiences while attending their respective schools.

"Saints was always the powerhouse in athletics and academics, but in 1963 things took a change," former National Football League referee and CCHS alumnus Mike Carey. "[In that year], many athletes chose Uni instead of Saints. We were itching to play Saints, but there was nothing to gain for them and much to lose, so they continued to avoid us.
"Then in 1966, my senior season, we finally played, and we came out confidently even though we were severe underdogs and we won."
In fact, Mr. Carey scored the first recorded touchdown in Holy Bowl history.

That 1966 upset fueled the rivalry, acting as a catalyst of success for the future of the CCHS football program, according to Carey. 

The SAHS's squad hopes this year's Holy Bowl serves as redemption for last year's shutout of 35-0.

"Most definitely last year's shutout has motivated our team even more for Nov. 3," SAHS cornerback Tyson McWilliams said. "[It's] not going to be an easy task, but we are looking forward to the challenge against a very good Cathedral team."

Both teams climbed out of their early season holes to an extent, and the two teams will get an opportunity to display their season's perseverance in one 40-minute thriller.

"This year's Holy Bowl is a much bigger deal for the team than last year's [team]," CCHS center Hayden Center '18 said. "It's the last game of the season, and after a long season, we're ready to come out and win big against Saints. We're playing with a chip on our shoulder, for sure."
About the Contributor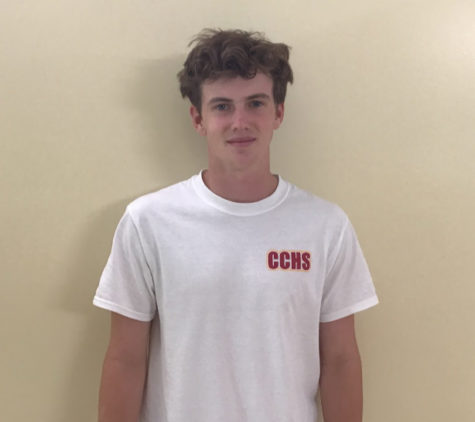 Cole Hume, Editor-in-Chief
Serving as Managing Editor for two years and writing more than 20 El Cid stories prepared me for the critical role of Editor-in-Chief, where I plan to...