CCHS tennis coach Ron Marquez wins USTA Service Award
Cathedral Catholic High School's Sports Information Director and Varsity Tennis Head Coach Ron Marquez was awarded the Southern California service award last Saturday on behalf of the United States Tennis Association at the University of California, Los Angeles Tennis Center.
"I felt very honored," Mr. Marquez said. "It's always nice to get recognized for the effort coaches put in."
According to the USTA, service awards are given to individuals and groups who play a significant role in the world of tennis locally and nationally.
The World Tennis Team featured elementary, adult and college programs, but lacked an adolescent program. Mr. Marquez partnered with WTT and tennis legend Billie Jean King to create a high school tennis league.
Support and encouragement are never far from the court for Mr. Marquez.
"I'm so proud to have been a part of the Cathedral coed tennis team, and [to have been given] the opportunity Coach Ron has made available," Stephanie White '17 said.
The CCHS coed team originally began three years ago as a winter club tennis team on campus, but it turned into much more with the help of four other high school coaches, including a representative from WTT and Mr. Marquez.
"I believe that Coach Marquez deserved this award more than anyone else," varsity girls' and coed tennis player Ana Aiza '17 said. "He has done amazing things for Cathedral and is one of the best and most supportive coaches I have ever had. He truly loves what he does."
About the Contributor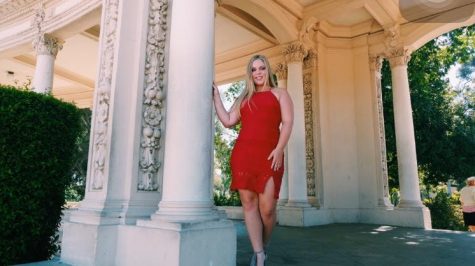 Sydney Calhoun, Managing Editor
As a result of my whimsical spirit, booking flights on American Airlines has become a hobby and picking up the monthly copy of VOGUE is routine. Aside...