CCHS senior Pedersen wins equestrian gold medal
Cathedral Catholic High School student Emma Pedersen '16 has been working hard to finally receive recognition as a competitive horseback rider.
Pedersen recently won a gold medal at the Western Seat Finals in Oklahoma City from Oct. 10-17. Out of thirty-five girls competing, Pedersen was named first place winner by three judges at the competition.

"Hearing that all three judges named me the next Western Seat Gold Medal Final Champion was an emotional time for my trainer and I," Pedersen said. "We had worked so hard the past few years and had gotten close to winning but to win my last junior year was the perfect ending."

At the equestrian tournaments, Pedersen performs rail work and individual tests. The judging is based on the rider and the horse's movements. There is a pattern that needs to be followed while riding, consisting of pivots, changing leads and proper posture and technique.
"I ride Morgan horses," Pederson said. "I love riding Western because I have been riding in that saddle for a long time and have been able to perfect it. However, I started riding hunt seat three years ago and have been liking it because it is faster paced and the horses are more energetic."

Pedersen's next challenge is to compete at the amateur division next year (18 and over). While she does not plan to compete at the collegiate level, she will not give up on her passion for riding horses.

For Pedersen, winning comes with commitment, perseverance and hard-work. She trains for competitions four days a week, riding for the past seven years at the Premier West Stables in Fairbanks Ranch. She also competes on the Dons varsity equestrian team.

"Emma's a great asset to our team," varsity equestrian team captain, Sarah Scherer, said. "She's been competing at the varsity level for three years now, and [the equestrian team] is so proud of her individual accomplishments."
CCHS students are encouraged to vote for Pedersen in the Western Equitation 16-17 for the World Champ Show at saddlehorsereport.com.
About the Contributor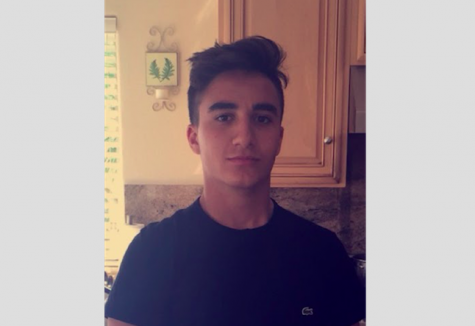 Joe Baini, Staff Writer
My name is Joe Baini, and I am currently a senior at Cathedral Catholic High School. I enjoy writing and researching new topics. On the weekends, you can...