Dons Varsity football faces high-ranked Helix Friday night
Yesterday, the Cathedral Catholic Dons faced off against the Helix Highlanders in an exciting football game that ended with a final score of 7-38, Helix taking the win.
"[The team] made the most mistakes this game, especially on the offense," Head Coach Mr. Sean Doyle said, "and when we get back to practice we're going to drill them harder than ever."
The team made several mistakes throughout the game, but also made several great defensive plays.
Defensive right end #61 Liam Brady made a spectacular sack during the first quarter, followed by another sack by outside backer #33 Patrick McLoughlin and Brady with only two minutes left in the first quarter. Helix was up by one touchdown at the end of the first quarter.
During the second quarter, the Dons pushed hard but could not gain a touchdown, leaving the score 0-21, Helix in the lead.
During the beginning of the second half, #25 Adam Eastwood ran a 99-yard return, but a flag was called on the play, setting the Dons back to the Helix 26-yard line. The Dons scored a touchdown with seven minutes left in the third quarter.
The Dons made a great defensive play with a minute left in the third quarter. Tyson Aida sacked the Helix quarterback, followed by an interception by #7 Matthew Stuppiello with 50 seconds left in the third quarter. The Dons were still behind Helix by 23 points, the score being 7-30. During the last quarter, Stuppiello made an impacting sack with two minutes left in the game.
"We should have had a better tempo, you know," #64 Corbin Ekoniak said. "When we had the ball and lost it, we should have kept our heads up and got it back like our coaches told us."
"When we get back to practice, I am going to come down on them hard for how they played this game," Mr. Doyle said.
The Dons faced a hard team, but are determined to work harder than ever this coming up week to get back into the tempo of things.
The next football game will be Friday, Sept. 25 in Bakersfield, California.
Students are encouraged to follow @ElCidSports for updates on the Dons and the team throughout the season.
About the Writer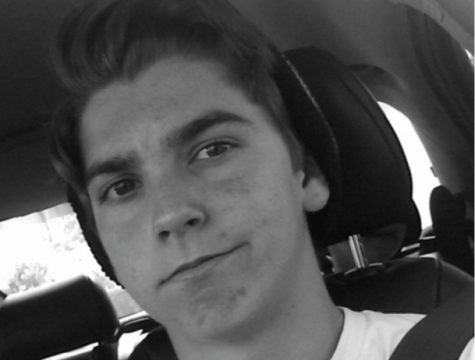 Chris Lucio, Staff Writer
My name is Chris Lucio, and I am currently a sophomore at Cathedral Catholic. This is my first year writing for El Cid, and I am very excited to begin...