Dons basketball off to a great start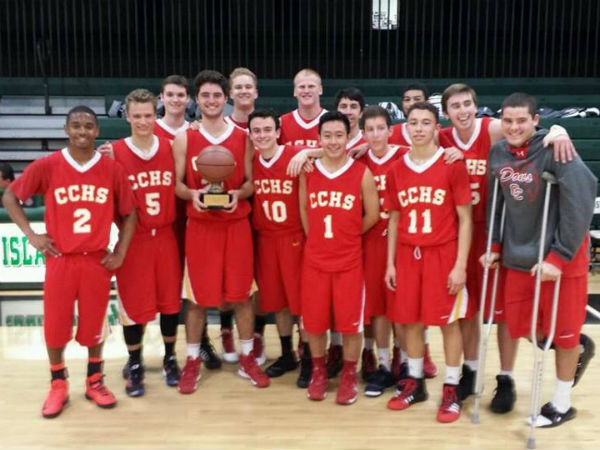 Two games down, ten more to go. With a 53-52 buzzer-beater win over University City, the Cathedral Catholic boys varsity basketball team is off to a great start in Western League games.
Their first win against Lincoln, scoring 51 points over Lincoln's contested 49, was well deserved. After returning from a rough run in the MaxPreps Holiday Classic over Christmas Break, the Dons were ready to win.
Head coach Will Cunningham said that the new team's primary weakness is experience and developing adequate chemistry. With three seniors left this year after a senior-dominated team last year, the Dons are dealing with a new transition of juniors and sophomores.
However, Mr. Cunningham wants the team to use their size to their advantage this season. Overall, he wants the boys "to be competitive, play hard, be smart, and play well together" in order to hopefully compete for a CIF title.
On January 7th the team played their first league game against the Lincoln Hornets. Sophomore Reid Johnson averaged 14 points that game. Senior Max Gardner put up a total of 12 rebounds while he and senior Kevin McNeela had a collective total of 6 steals throughout the game.
Both teams scored 18 points in the first quarter, offering an exciting start. Cathedral scored 15 in the second quarter and fell behind in the third with 7 points. They picked it up again in the fourth quarter when they scored 11 over the Hornets' 9 points, ending in a 51-49 final. After this win, the Dons held an overall 9-5 record.
As the team prepared for their second game, against University City last Friday, tensions were high. University City provided a good opposition for our underrated Dons. University City scored 17 points in the first quarter while Cathedral netted 13 points. Cathedral fell behind again with 11 points to UC's 12 in the second quarter. In the second half Cathedral came out on top with a total of 29 points in the last two quarters compared to UC's 23 points.
Sophomore Cameron Moore hit 2 three point shots with 10 seconds left in the game, one of them scoring as a buzzer beater for the Dons, who won the game 53-52. Cameron Moore earned Player of the Game with his timely 3-pointers, including his 18 points, 5 assists, and 7 steals to lead the team.
Additionally, sophomore Reid Johnson had a total of 16 points and a total of 10 rebounds. Senior  Kevin McNeela also played well with 5 rebounds and 5 steals.
The Dons now have an overall 10-5. Their next league game is tonight at home against the Scripps Ranch Falcons, who have an overall record of 6-8 and are 0-2 in Western League. Come out to the gym tonight to support the Dons!
About the Writer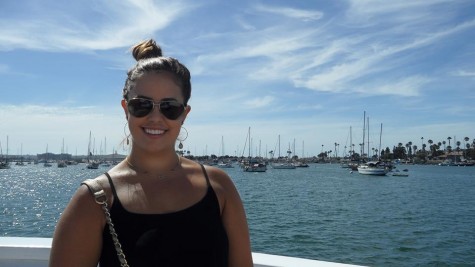 Micaela Dea, Assistant Editor-in-Chief, Sports Editor
Bonjour!! My name is Micaela Dea and I am a senior here at Cathedral. I have been on the El Cid staff for two years now. I enjoy watching sports and going...