Boys water polo wins CIF division title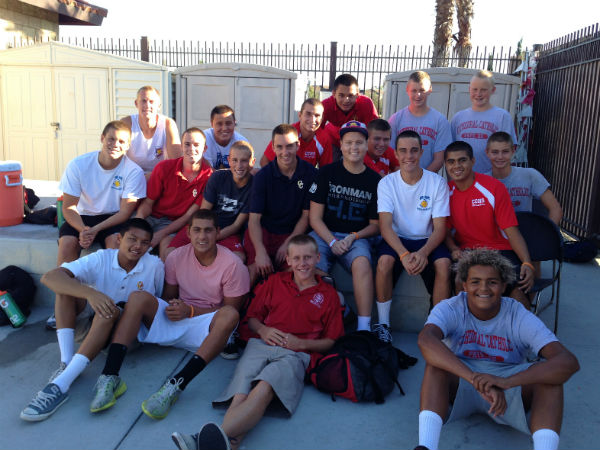 The Cathedral Catholic varsity boys water polo team emerged as the CIF San Diego Section Division III Champions in an intense overtime game against the rivaled Bishop Knights at La Jolla's Coggan Pool. This year's varsity team is the second in Cathedral Catholic history to win a division title – the last time Cathedral won a section title was in 2009.
The win proved to be "a very big deal for me and my teammates. Some of their older brothers were on the team that won the first one in 2009, so to carry on that legacy is a big deal," said junior and utility player Cody Smith. Many players shared various familial bonds to athletes on the former varsity team.
After committing countless hours to practice on the road to CIF, it finally paid off and, "it is amazing that we won," said junior driver, Jordan Colina, who has remained a major asset on the team since his freshman year.
This very talented team did not get there without hard work. "The time commitment we put in is huge, we had to come to practice every day and work as hard as we could from after school to 6:00, sometimes later," said junior Evan Harris.
With their season now over, the boys will move onto swim and then club season, and begin the training for next year. Their goal though remains the same: "We hope to go on and win next year as well," said Jordan.
None of this would be possible if it wasn't for the team's chemistry. "Our team chemistry was great – we have been playing together for a long time, so we knew each other well," said Jordan.
Outside of their major CIF accomplishment, the maturity and playing skills of their team has peaked. With only three seniors, nine juniors, and three underclassmen this year, the team is expected to remain a top team next season.
The advantage lies in the number of returning players for next year's championship game. "We hope to win CIF next year as well, because we are returning all but one starter," Cody said.
Evan said the team hopes their win will, "send out the message that we are a dominant team and Cathedral has a dominant water polo program."
About the Writer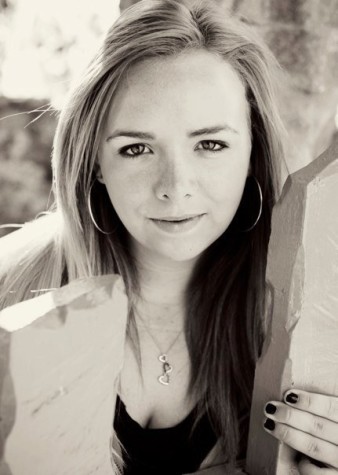 Lauren Hughes, Staff Writer
My name is Lauren Hughes, I am currently a junior at Cathedral Catholic. I am so excited to contribute to El Cid, as I love to write and enjoy the news...