Patron Saint of Migrants
This week, Cathedral Catholic is commemorating National Migration week, a week in which we reflect on the circumstances migrants and refugees face, "those living on the existential peripheries," according to many U.S. bishops.
We admire the works of Saint Frances Xavier Cabrini, Patron Saint of Immigrants. She immigrated from Italy to New York City in 1889 to work with thousands of Italian immigrants who lived there. Before she started her journey in the states she was a teacher at the Providence Orphanage in Cadogno, Italy, where her efforts were soon wanted across the world.
Soon after this call, her and six other sisters traveled to New York City. However, when she got there she faced hardship, being ordered back to Italy. Being the truly valiant women Catholic leaders described her as, she stayed. She followed her heart, founding 67 institutions dedicated to caring for the poor, abandoned, and sick children and adults.
Mother Cabrini's miracles led her to becoming the first U.S. citizen to be canonized as a Saint in 1909. Her story is a prime example of why you should follow your heart no matter what people tell you, just as Mother Cabrini did, you will accomplish great things.
This week we acknowledge the fear too many people face wherever they come from, and that it is our duty to create a place they can call home.
Leave a Comment
About the Contributor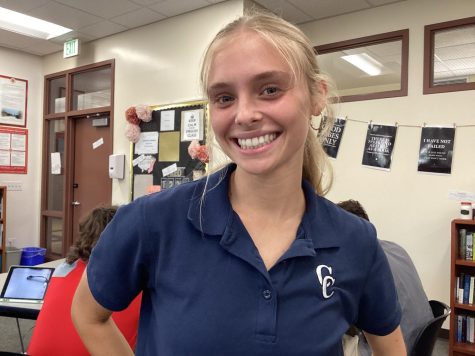 Nicole Moore, Photo Editor & Spiritual Life Editor
Nicole Moore is a first year staffer for El Cid Online. She was inspired by her success in previous English classes to pursue journalism for her senior...