St. Joseph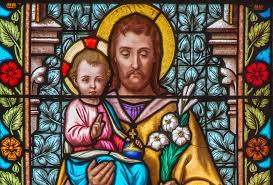 On March 19, the Feast of St. Joseph is celebrated around the world and the entire month of March is dedicated to him. It is a time to reflect on Joseph's life filled with service and trust in God and how we can find inspiration from his example.
But, who is Saint Joseph and why do we pray to him?
St. Joseph is the earthly father of Jesus and is one of the most important saints in the Catholic Church. He is considered a model of great character, known for his faith, obedience, humility, selflessness, charity, trust, and his life and how he lived it serves as an inspiration to millions of Catholics and Christians around the world. The Gospels tell us that St. Joseph was a carpenter from Nazareth who was engaged to Mary, the mother of Jesus. He was a good man who was faithful to Jewish law and customs, and he provided for his family by working hard as a carpenter. When he learned that Mary was pregnant, he intended to divorce her quietly, but an angel appeared to him in a dream and told him that the child was conceived by the Holy Spirit and that he should marry Mary and be a father to the child.
St. Joseph's response to the angel's message demonstrated amazing obedience and trust in God. St. Joseph did not hesitate and accepted his role as the earthly father of Jesus, and provided and cared for his family.
St. Joseph was an extremely humble, empathetic, and selfless man. He did not seek attention or credit for his role as the earthly father of Jesus. He was a quiet and devoted husband and father who put the needs of his family before his own. St. Joseph played a real fatherly role to Jesus. As a carpenter, Joseph taught Jesus the skills of his trade, and he also taught Jesus devotion and faith in God.
The Catholic Church teaches us that St. Joseph is an example of how to live a faithful and humble life. Specifically, his obedience to God and how he put his family first are character traits all should strive for.
In the Catholic Church, St. Joseph is the patron saint of workers, fathers, and families. The statues of Joseph often depict him as an elderly man holding the infant Jesus in his arms.
In recent years, there has been renewed interest and devotion to St. Joseph. Pope Francis has spoken of his admiration for St. Joseph and has called for new attention and appreciation of his role in the Church and in the world. The pope declared 2020 the year of St. Joseph and instructed Catholics to reflect and draw inspiration from Joseph's life. Pope Francis emphasized that St. Joseph's virtuous qualities of faith, obedience, humility, and selflessness, are reminders for all of us. Furthermore, Pope Francis reminds us that every person, no matter how humble their situation is (i.e. a simple carpenter), can make a difference in the world.
What does praying to St. Joseph mean to you?
Kaitlin Motto 26', said she loves ending tennis team prayer before every match with "St. Joseph prays for us!" explaining "it is almost like an upbeat and inspiring fight song and then we head off to the courts."
Chloe Kulik 26' describes ending team prayer for crew and lacrosse with "St. Joseph pray for us!" as "like a positive coaching session."
Ella Toppi 24' said she loves how before each game, the dance team leads with a prayer and then follows with "St. Joseph pray for us!" and says it helped her "to feel confident and ready to dance."
During the month of March, here at Cathedral, we should reflect on how St. Joseph can be an inspiration for young people. His deep faith and trust in God can teach students to rely on God in times of uncertainty and trouble. Joseph's challenges with protecting his family teach us to persevere during difficult times and turn to God for guidance and strength. His selflessness and humility are something for us all to aspire to as well as his trust in God's plan. St. Joseph is an example of how to live a life of faith, service, and perseverance and to prioritize relationships with family and community.
Leave a Comment
About the Contributor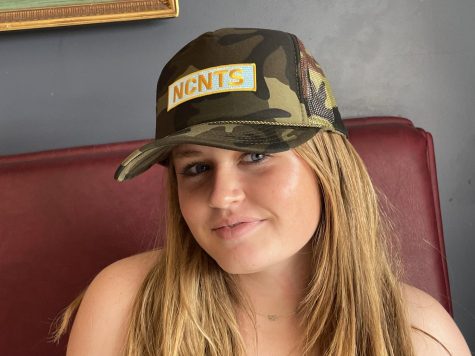 Annelise Motto, Staffer
Annelise Motto was born in San Francisco. She just moved from the Bay Area to San Diego. This is her first year at Cathedral Catholic High School. Annelise...