Islamic Group Bombs Christian Church
Religious massacres have become increasingly common across the world amongst all different cultures, happening almost everywhere. On January 15th, another attack held this statement true. A Suicide bombing at Eglise CEPAC Church leaving 14 dead in the Democratic Republic of Congo.
News outlets claimed the group planted explosive devices inside the Pentecostal church and set it off while people were praying. Over 63 Christian's were wounded, suffering effects such as extreme burns to the body and feet. Uganda's army has deployed to eastern Congo to try to stem the violence, however, they have failed to decrease attacks. ADF attacks have resulted in the death of 370 civilians and several hundred abductions stated by the United Nations. The ADF, Allied Democratic Forces, is an Islamic rebel group who has put in place ties with ISIS. They are located in Congo, but are extending areas of operation, putting more and more countries in danger.
Islamist terrorist groups have killed thousands of Congo villagers since 2014. 5.5 million people have been taken from their homes, making eastern Congo the third largest country in the world for displaced citizens within their own borders. Congo is in need of humanitarian aid but the only way to protect citizens from future attacks is military protection.
The U.S. has a strong relationship with Congo in supporting the UN Organization Stabilization Mission in the DRC. This role protects the citizens, provides humanitarian aid, and stabilizes efforts in peace.
Continue to pray for the safety and recovery of the citizens in Congo, and all countries experiencing terrorism.
View Comments (1)
About the Contributor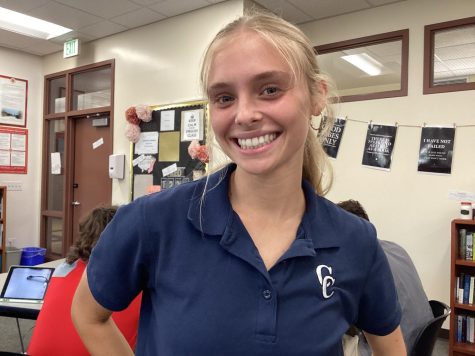 Nicole Moore, Photo Editor & Spiritual Life Editor
Nicole Moore is a first year staffer for El Cid Online. She was inspired by her success in previous English classes to pursue journalism for her senior...