CCHS Visits Homeboy Industries
Homeboy Industries is the most extensive gang rehabilitation program in the world. The program helps formerly incarcerated gang members redirect their lives into a more positive and healthy direction. Last Thursday, students and faculty of Cathedral Catholic High School attended the LA Immersion Trip to Homeboy Industries.
Lauren Muehl 26' had never heard of Homeboy before the trip and was happy she was able to attend and hear from some people as a part of the Homeboy program. Lauren shared that the group went on a tour of the center and got to see where members can study, where they can take classes, and different meeting groups they can join. She said that "we got to see where members get tattoos removed and parenting classes." Lauren said that overall it was a very "eye-opening experience" and she feels she is very grateful and privileged in her education and resources.
Homeboy's mission is to "provide training, and support to formerly gang involved and previously incarcerated individuals, allowing them to redirect their lives." Members across LA can join Homeboy Industries and participate in classes and services. Some of those services include tattoo removals and anger management classes. Some programs and services offered by Homeboy include case management, legal assistance, workforce development, education, mental health, substance abuse, and parenting classes.
The program began in 1988 and, each year, "nearly 9,000 people walk through our doors seeking to transform their lives." Homeboy provides opportunities for members to get a job in their social enterprises. Some jobs include Homeboy Bakery, Homegirl Catering, and the Homeboy Diner. These social enterprises help to get members started and have a safe and consistent place to apply for a job and work in a comfortable environment. Homeboy also assists with members trying to receive their drivers license or their general education development test to provide the members with an educational background.
The Cathedral Catholic community will be blessed with the ability to learn more about this unique program when Fr. Greg Boyle, founder of Homeboy Industries, will visit campus and speak to the student body on November 8th.
Leave a Comment
About the Contributor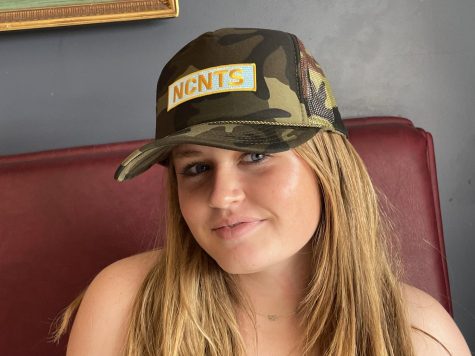 Annelise Motto, Staffer
Annelise Motto was born in San Francisco. She just moved from the Bay Area to San Diego. This is her first year at Cathedral Catholic High School. Annelise...