Is the US on Track to Achieving Sustainability?
The Sustainable Development Goals(SDG) are a group of 17 different goals set by the United Nations, sought to be achieved by 2030. These goals were introduced in September 2015 by the General Assembly and put into place in 2016. 
The SDG's focus was on "leaving no one behind" as phrased by the United Nations and focuses on a variety of topics, from eliminating poverty and hunger to climate action and gender equality. 193 countries adopted these goals. 
According to an United Nations initiative, the United States on average is less than 50% to achieving its goal by 2030. Based on the same initiative, not a single state is on track to achieve these goals by 2030, the main constituents failing behind being in the south. 
Mississippi, West Virginia, Louisiana, and Arkansas are not even a third of the way complete, whereas Delaware, Maine, and Massachusetts are on track for at least one of the goals being achieved. Vermont is also making headway with being 60% completed. 
Because of the lack of progress made by America, the UN Foundation and Center for Sustainable Development at the Brookings Institute launched American Leadership on the SDGs. This project aims to help Americans make change and sustainable development a reality. The communities being helped are throughout the United States, and include Hawaii, Los Angeles, New York City, Orlando and Pittsburgh.
Many steps have been taken when it comes to the development of the SDG's, in 2021, the Mayor of Phoenix made a commitment to the SDGs in collaboration with Arizona State University. Joining in with NYC, Pittsburgh, Los Angeles, and Hawaii, Orlando released its first Voluntary Local Review, focusing on the development of the goals. Small communities within Kansas created a two-year program with the purpose of applying the SDG's to their career. 
With all being said, each state has a lot to do in order to achieve these goals by 2030. Covid 19 has been a struggle when it comes to achieving these goals, so the United States has to work extra hard to stay on track to achieving these goals. 
Leave a Comment
About the Contributor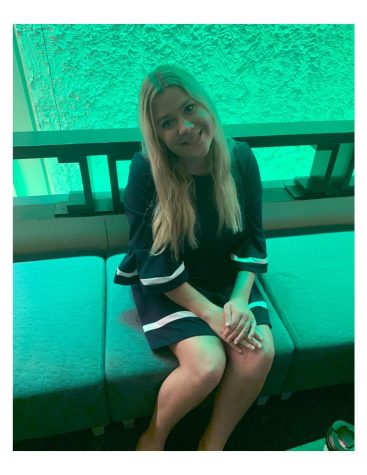 Neve Walker, Politics & News Editor
Whenever there is a big new story, whether on campus or off, you'll find Neve Walker at the heart of it. Neve is a senior at Cathedral, and in her second...