Oh Thanksgiving, Thanksgiving, wherefore art thou Thanksgiving?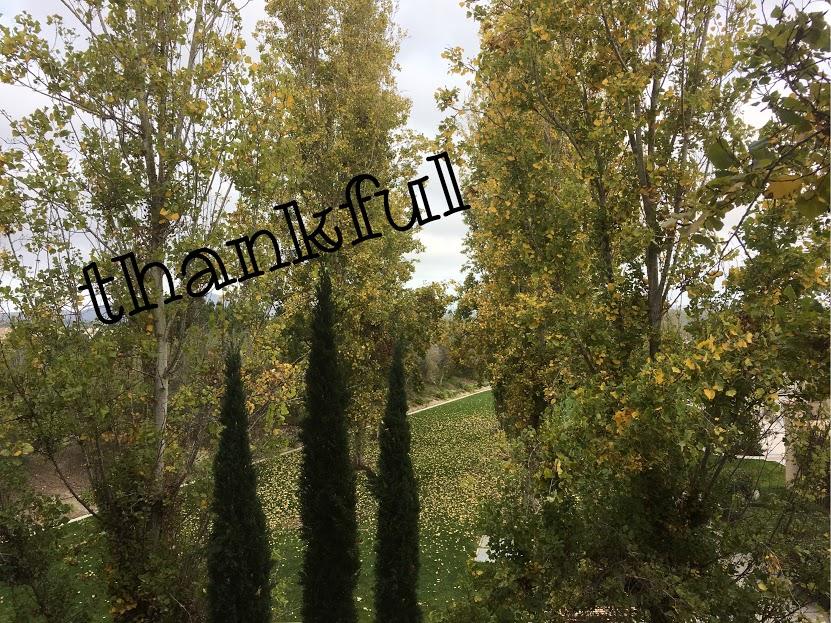 On Nov. 2, I wound up at South Coast Plaza on my way home from a college visit to find the mall decked out with champagne colored wreaths on every light post and snowflakes glowing on each street lamp.
As I admired the prematurely decorated environment around me, I wondered how it is possible to celebrate Thanksgiving when our society has gotten into a habit of pushing Christmas further and further ahead of schedule?
Cathedral Catholic High School celebrated with Thanksgiving Liturgy last Friday before the start of break, where the Director of Priestly Vocations for the Diocese of San Diego Fr. Lauro Minimo addressed the topic of premature Christmas decorating as he recalled a recent memory during the homily.  
"I walked out of the movies at Fashion Valley Mall to find a giant Christmas tree and Christmas tunes ringing throughout the mall," Fr. Lauro said in disbelief. "But it's only the start of November! Instead of rushing right into Christmas, we must take things one at a time and remember to encourage those around us to be people of Thanksgiving."
I believe there is something valid in Fr. Lauro's homily that everyone in attendance of Friday's Mass should take to heart. Instead of getting caught up in the winter holiday celebrations so soon, we need to give Thanksgiving its proper celebration.
Yes, Christmas celebrations are beautiful, sparkly, and fun, and while there is nothing wrong with wanting to celebrate Christmas early, we must not push Thanksgiving aside. Since it was officially proclaimed a national holiday in 1777, Americans have celebrated Thanksgiving each year to give express gratitude with our loved ones.
From the start of our nation, Thanksgiving has remained an integral part of our nationality, one that reminds us of who we are as Americans– people who value our liberty and traditions. George Washington expressed the importance of the holiday that dates back to November 1623 when the Pilgrims in Plymouth, Massachusetts gathered to eat after harvesting their crops.  
"It is our duty as a people, with devout reverence and affectionate gratitude, to acknowledge our many and great obligations to Almighty God, and to implore Him to continue and confirm the blessings we experienced," Washington said.
The tradition of Thanksgiving should not be overlooked simply because of its proximity to upcoming winter celebrations, such as Christmas and New Year's Eve. The very essence of the Thanksgiving tradition means that we must cherish the holiday and truly be mindful of its significance.
Gather around the table with your family this coming Thursday and remember why you are there. Be proud of the turkey, sides, and pumpkin pie that took all day to prepare. Hold hands with your family around the table and share what you are grateful for. Thanksgiving is not just a routine holiday; it holds a rich tradition.
CNN ranks Thanksgiving as America's second favorite holiday after Christmas, and I think the holiday starts the coming season off on the right foot by bringing families together to reflect with gratitude. Thanksgiving forces us to slow down for one evening together with our families, reminding us of the pure joy that can result from simple actions, like gathering around a table for dinner.
So before you start jamming to your Christmas music or buying a tree to decorate, enjoy Thanksgiving. Tune in with the 50 million Americans who watch the Macy's Thanksgiving Day Parade, feel no shame in the 4,500 calories you may consume this Thursday, and above all, give thanks.
About the Contributor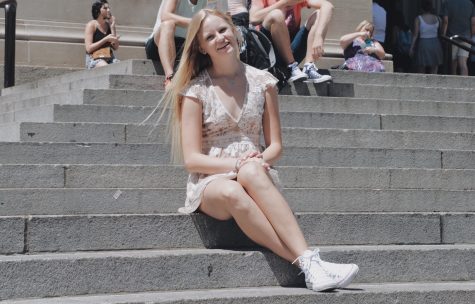 Kelsey Bacinett, Editor-in-Chief
Returning to El Cid for the third year, I am thrilled to serve as Editor-in-Chief! I love writing and photography and cannot wait to see where my talents...