Lady Gaga sparks conversation in the fight against sexual assault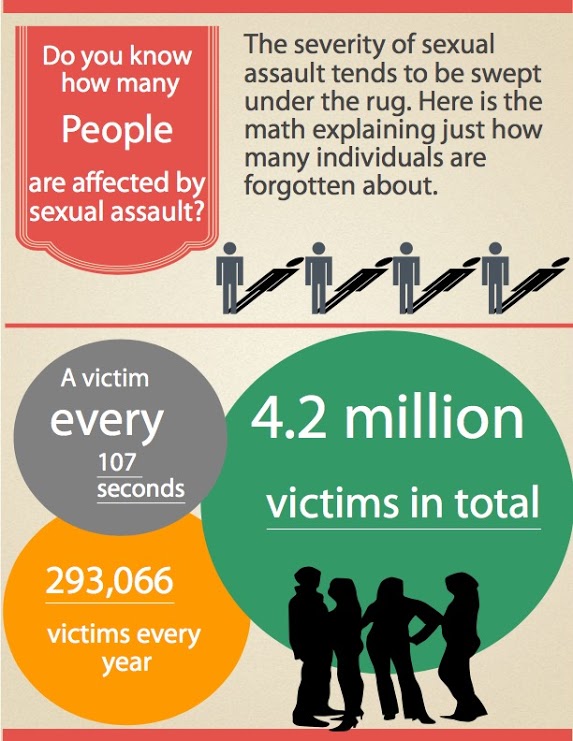 At the most recent Academy Awards, Lady Gaga was seated at a white grand piano, accompanied by 50 sexual assault victims. She chose to take a stand against this horrific abuse, even paying tribute to her friend Kesha, who was going through a legal battle regarding her assault. Gaga used her musical platform while singing her recent single "Til It Happens to You" from the documentary "The Hunting Ground" in order to spread a powerful message.
As soon as the spotlight showed Gaga draped in white, I knew something big was going to happen. I must have rewound my DVR three times when the victims came out on stage holding hands. Ensuring that no one on stage or at home felt alone, Gaga's performance united victims and others alike.
Kirat Sandhu, 21, a sexual assault survivor and student at Indiana University-Purdue University at Indianapolis, told Entertainment Weekly how Gaga "pushed her production team aside and spoke to us. She told us we were not just bodies on a stage. We were there as a support system to her."
The singer took the time to speak to every individual aside from the performance, which goes to show that her Oscar performance wasn't a celebrity publicity stunt; rather, it was a passionate performance and musical protest that took the Oscars by storm. When watching her, you could witness how she poured her whole heart into delivering each lyric. Cameras panning the Kodak Theatre even focused on the emotions the celebrities displayed with wet eyes and concerned faces.
The message sent through every TV screen was depicted on each survivor's arm. Inspiring words such as "Not Your Fault," "Unbreakable," and "We Believe You" were written in black and red on the survivors' arms. The single act of writing these phrases motivated celebrities to join the fight, including Vice President Joe Biden, activist and actress Lena Dunham, and former "Bachelor" contestant Jade Roper Tolbert, who all showed their love on Twitter and shared their stories in a response to Gaga.
Gaga even experienced a breakthrough herself on stage and told ELLE Magazine, "I have people every day look at me like a celebrity, and that day was the first time in 10 years that I was looked at like a human being."
This example is what I love about Lady Gaga because she doesn't sugar coat life. Before the Oscars, society viewed her as just another celebrity walking the red carpet in a meat dress. Because she is in the limelight, there are times where people don't see the truth, but at the Academy Awards, people did.  
Similarly, singer Kesha's legal battle was not going to be brushed under the rug. Gaga was not going to watch her friend be ashamed of her dark reality.
More often than not, victims are accused of "provoking" their attacker. According to the judge administering Kesha's case, there was not enough evidence to prove the producer guilty. Therefore, Kesha was forced to stay in her contract with her abuser. The denial of Kesha's contract release pushed Gaga to stand with her friend and anyone who has ever felt ashamed and alone.
In my opinion, government officials should not be allowed to say whether you have been assaulted or not. By refusing relief, you are asking the victim to continue living out their nightmare every day.
"I feel like she's being very publicly shamed for something that happens in the music industry all the time, to women and men," Gaga said in an interview with 97.1 AMP Radio. "I just want to stand by her side because I can't watch another woman that went through what I've been through suffer, you know?"
Sexual abuse has grown as a social sin that often goes unheard. The numbers display just how many people fall victim to this abuse and has me truly disgusted at humanity. The world is screaming for more people like Lady Gaga to take a stand against this evil and join the movement.
About the Writer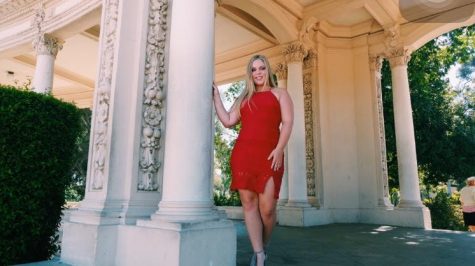 Sydney Calhoun, Managing Editor
As a result of my whimsical spirit, booking flights on American Airlines has become a hobby and picking up the monthly copy of VOGUE is routine. Aside...