Speaker Chris Stefanick gives unique view on Catholic faith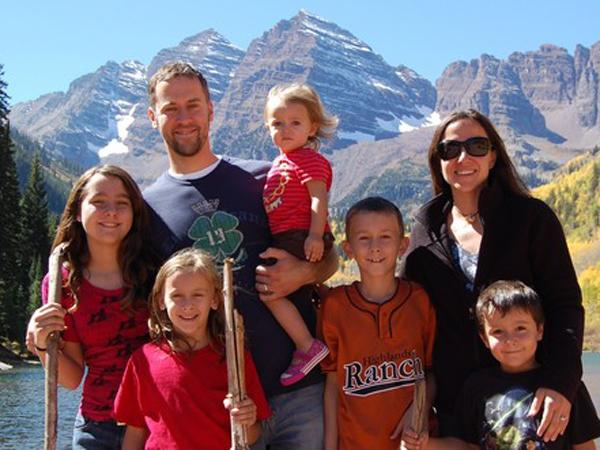 Jaci Matter, Opinions Editor
March 1, 2012
On Tuesday morning, Chris Stefanick, a father of five, an inspirational Catholic speaker, and the Director of Youth, Young Adult and Campus Ministry for the Archdiocese of Denver, greeted Cathedral students in the gym. Electric guitar in his hand, smile spread across his face, Stefanick immediately got everyone's attention.
His presentation started on a light note when Stefanick engaged the students in a "competition" to see who could perform best to songs he played on his guitar. Seeming like an odd way to start his talk, he quickly made his point.
He talked about how his idols of rock have constantly amazed him, and in this day and age, our generation ceases to be amazed by anything once we are used to it. He then used that to talk about our faith, and our relationship with God. According to Stefanick, the amazement he feels toward rock stars is comparable to the amazement we should feel about God.
Stefanick also touched on the idea that we are exposed to so many different images of Jesus, but regardless of how we see Jesus, we should remember all he did for us. He reminded us that God put each and every one of us in the center of the world, and we are so special that He sent His only son to die for us.
Though much of what he talked about has been taught to the Cathedral community before, Stefanick put an interesting spin on things. He talked to us about how faith shouldn't just be something on the side, but rather it should be something at the center of our lives. It should be that driving force to cause us to live a life like the Saints. He then went into detail about various Saints and how they achieved Sainthood.
For those of the Cathedral students that remember the "Sex Talk" by Pam Stenzel last year, Stefanick's talk was a complete 180. His goal was not to convert us, or to force us to make certain choices, but rather to share a piece of his faith journey and the way he views Catholicism.
His way with teenagers and his strong faith made his talk a memorable one, and Cathedral was lucky to have him as our speaker for this year.