Modern Warfare 3 misses target for some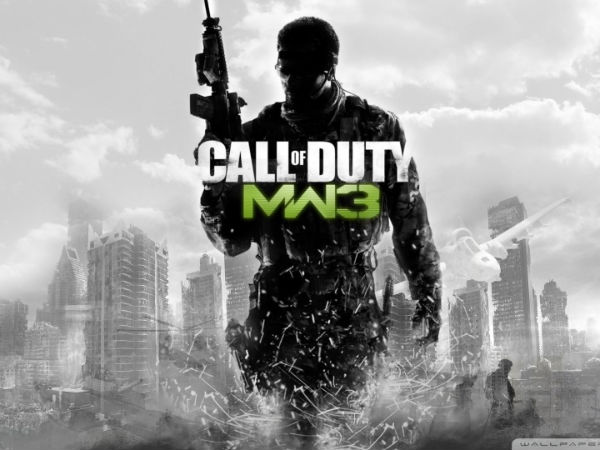 Dylan Walter, Staff Writer
November 30, 2011
Modern Warfare 3, the recently released addition to the heavyweight first-person-shooter franchise, Call of Duty,  is a solid first person shooter with great multiplayer action and campaign, all based upon the idea of a futuristic World War 3. The game was developed by Infinity Ward and Sledgehammer Games, and produced by Activision.
Upon its November 8th release, the game received decent critical reviews and superb fan reception. However, in my opinion, MW3 does not innovate as much as potentially possible, and comes out as being more of the same old Call of Duty. However, there is definitely a goodly amount of cool new features such as an updated Special Operations Mode, and a totally new killstreak reward system, involving what are now called "point streaks." The new Spec. Ops. Mode includes survival mode, an epic campaign that seems too short in length but is very much worth playing.
In Spec. Ops. mode, players have the choice of two types of missions: Survival and Operations. Survival is an entirely new mode in which up to two players work cooperatively to survive as long as possible while facing increasingly hard waves of enemies. As one progresses through a survival match, it is possible to unlock new weapons, explosives, and killstreak rewards, such as a remote controlled missile. The rewards are satisfying and helpful, and they make the player wish to advance through the ranks. Survival is just hard enough to make surviving a long time extremely satisfying.
Campaign mode of MW3 is also great, while it lasts. There are many repetitive scenes and many clichés, but there are also some great scenes, such as a mission where the player takes the place of a Navy SEAL diver who attacks a Russian nuclear submarine. This mission is intense and in my opinion very memorable.
Another memorable scene (not in a good way) is an optional mission where the player takes the place of a father filming his family. While he films, a truck suddenly pulls up and blows up his entire family. This scene was done in poor taste, and is very unnecessary.  This short sequence is obviously the developers once again trying to push the envelope, but it is pointless and  seems out of the blue.
Other than that scene, however, the campaign was great, despite its short length. On medium difficulty, I completed the campaign in a little over five hours. Compared to its grandfather game Call of Duty 4, which is almost 10 hours in length, this game mode is unsatisfyingly short-lived.
Both Campaign and Survival modes are excellent in their own ways, but it is widely known that the Multi-player mode is what everyone will be focusing on. With a grand total of 800 levels, (with your character being reset each 80th level in order to continue), multiplayer will definitely keep you occupied for while. Not many changes to Multi-player were made, but when you have a winning formula, there is really no reason to change. However, it did seem as though there are too many similarities: a lot of features seem exactly the same as the last version, such as some weapons and equipment, and even some maps seem re-skinned and resold.
What makes the multiplayer so much better than previous Call of Duty versions, though, is the balance. When developer Infinity Ward said they were going to balance the game for all types of players, they delivered. The resulting key feature is the point streak system, and there are three types: Assault, Support, and Specialist.
Assault is the typical killstreak that you know and remember from previous Call of Duty editions.
Support is similar to the assault point streak, but most rewards support your team, and your points persist after your death. This is great for players who are not good at getting killstreaks.
The final one is Specialist. In this point streak you get 3 additional perks (in addition to the three you can pick for your classes), and you are awarded them at 2, 4, and 6 points. At 7 points you receive all the possible perks in the game.  This is great for players who are good at the game and do not need the support of killstreak rewards.
Overall, Modern Warfare 3 is good game. Its Spec. Ops. returns with new and improved survival missions, its singleplayer mode is short and not memorable, but fun to play, and finally, its multiplayer is the same old Call of Duty that we know and remember, returning with great new balancing features.