Willow Project: TikTok Trend or Actual Political Issue?
Despite all the substanceless material and spread of misinformation on social media, massive groups of people can come together to fight against a common cause, something that people normally wouldn't do alone. An example of this is the public response to the approval of The Willow Project by the Biden administration.
The Willow Project is an oil venture allowing for drilling on Alaska's National Petroleum Reserve, a federal owned area which is home to many species. This stretch of land could produce 600 million barrels of oil. With the Trans-Alaska Pipeline already in place and outcry over the use of foreign oil, pressure to allow drilling has been strong. According to a report, 9.2 million metric tons of planet-warming carbon pollution a year will be released into our atmosphere.
This deal will provide copious amounts of money to Alaska's bipartisan congressional delegation, as well as some Alaska Native tribes and those who need the jobs and revenue created by the project.
"We finally did it, Willow is finally reapproved, and we can almost literally feel Alaska's future brightening because of it," said Republican Senator Lis Murkowski of Alaska.
Aside from the economic benefits, Alaskan climate activist groups argue that this project defies the climate goals that the president was voted in on, and pose environmental and health risks.
The approval of this project spurred an uprising in public awareness. Once news of these damages hit social media, people posted and reposted information about this project, calling into question whether people really care about the issue or if it is just performative activism. With one million letters sent to the White House and over 3,300,000 signatures on the Change.org petition, people are angry.
It is expected that environmental advocates will challenge this project in court, especially Earthjustice-an environmental law group. This organization has been preparing a case against the project and will argue the Biden administration's authority to protect Alaska's public lands.
"We are too late in the climate crisis to approve massive oil and gas projects that directly undermined the new clean economy that the Biden Administration committed to advancing," said Abigail Dillen, the Earthjustice President. "We know President Biden understands the existential threat of climate, but he is approving a project that derails his own climate goals."
In a survey conducted on campus, 40% of students reported having found out about this project through TikTok. An additional 20% reported learning of it through other social media. Cathedral Catholic students anonymously reported their thoughts on the passing of Willow.
"There are some pros and cons. We need to make projects that help the American people but also keep in mind the environment as well" says an anonymous CCHS student.
The much larger majority shares the belief that The Willow Project must be stopped at all cost, and all possible benefits should be overridden.
"The Willow Project is not just an easy, short-term solution. Because if it is passed, it will infect everything, killing not only animals and plants, but humans as well," another Cathedral student wrote.
Despite students' ambitions against The Willow Project being in the right place, many of the arguments they put forward are outlandish or outright wrong based on further research. It could be inferred that the reason so many of these responses are factually incorrect is because the only resource employed by students to learn more about this subject is social media.
Quick, easily-digestible TikToks are amazing for spreading awareness fast, but fall short providing the whole picture on certain issues. Many native Alaskan groups share this belief that the media is glamorizing activism without understanding the many sides of the Willow controversy.
"Our voices are diminished by people who don't live here. They don't understand the harshness of living on the North Slope." said Mayor Toovak of North Slope City. "We've been co-existing with development since the Trans-Alaska pipeline, if there was ever a project that we thought would threaten our subsistence ways of life we would not be supportive of it."
In addition to that the White House officially made the US Arctic Ocean off limits for future oil/gas leasing, 13 million acres of the reserve have been given protections. Yet these changes were not enough to soften the anger from those who remember Biden's original campaign promise to make changes nationwide for the better of climate change.
"What upsets me is I don't feel like President Biden has talked on this subject enough and I wish there had been more of an effort to make an announcement" another CCHS student said.
In many cases it seems as though Biden is trying to hide from backlash over his decision to allow the project. The Willow Project completely contradicts the original ideas set out in his campaign, it is no surprise the Biden Administration fears the opinions of their own voters.
The desires of Native Alaskan people, who understand the real un-glamorized impact, must be taken into account. The role of lobbyists and corruption within politicians must also be considered when questioning how the project was passed.
The resentment that is created because of this project is shared by many, it seems like the world has been flooded with hate for the project. But the "world" isn't just social media. Overwhelming activism online sadly does not always equate to real world change.
Despite the public dismay on this approval, Alaska lawmakers are rejoicing, especially the politicians that will benefit economically from this project. Democratic Rep. Mary Peltola, the first Alaska Native in Congress, believes that this is a win for the state.
"After years of consistent, determined advocacy for this project, from people all across the state and from every walk of life, the Willow Project is finally moving forward," Peltola said. "I would like to thank the President and his administration for listening to the voices of Alaskans when it mattered most."
Not just politicians, but also Alaska Natives that need the economic resources from the approval of the project are grateful to the Biden administration.
"The Willow Project is a new opportunity to ensure a viable future for our communities, creating generational economic stability for our people and advancing our self-determination," said president of Voice of the Arctic Iñupiat, an advocacy group.
It's debatable whether or not this barrage of online activism did anything for Willow. Sure, awareness never would have spread as far as it did without the power of social media, but on the other hand mass misinformation would not have either.
Leave a Comment
About the Contributors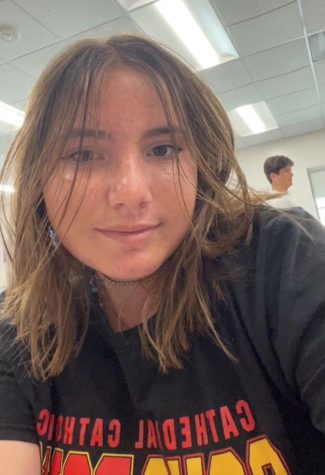 Lucy Miller, Staffer
Lucy Miller is a sophomore attending Cathedral Catholic high school. In her first year working at El Cid Online, she would like to spend time learning...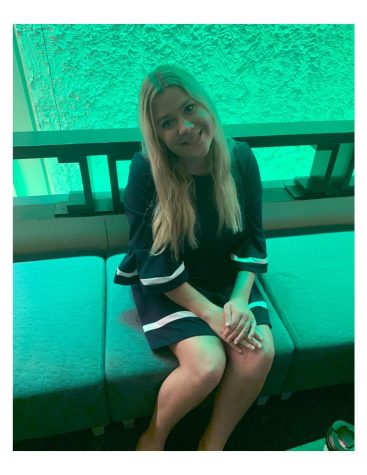 Neve Walker, Politics & News Editor
Whenever there is a big new story, whether on campus or off, you'll find Neve Walker at the heart of it. Neve is a senior at Cathedral, and in her second...