Eight Migrant Dead After Boats Capsized off the Coast of San Diego
On Saturday, March 11 during the night at the well known surf beach Black's, at least eight migrants were killed because of capsizing smuggling boats. The boats capsized in shallow rocky surf amid dense fog.
Coast Guard and San Diego Fire-Rescue came to the scene after receiving a 911 call Saturday night from a Spanish speaking woman on one of the small boats. She reported the overturned vessels in the waves of Black's beach and informed the officers that there were two vessels. One holding fifteen migrants and the other eight.
Coast Guard and San Diego Fire-Rescue pulled bodies from the water Saturday night only recovering eight. The thick fog prohibited search efforts so they continued Sunday morning with no further recoveries.
Those who were not found in the water are assumed to have fled on land or swept away by dangerous currents off the coast. The woman who called 911 was not recovered. Rescuers found the capsized boats in swells of three feet amongst the fog and the dark, said San Diego Lifeguard Chief James Gartland.
"That area is very hazardous, even in the daytime," Gartland said at a news conference. "It has a series of sandbars and in-shore rip currents, so you can think that you can land in some sand or get to waist-high, knee-high water and think that you're able to be safe to exit the water, but there's long, in-shore holes. If you step into those holes, those rip currents will pull you along the shore and back out to sea." (AP News)
This is one of the deadliest maritime human smuggling operations ever off of U.S. shores.
The California coast experiences many smuggling operations every year. Smuggling off the coast has been a dangerous and fatal alternative for migrants to enter the U.S. without experiencing heavily guarded borders.
In May 2021, a packed boat carrying migrants capsized and broke apart in powerful surf along the rocky San Diego coast, killing three people and injuring more than two dozen others. (AP News)
Some of Saturday's victims were Mexican, the amount unknown. Migration attempts have increased dramatically under Joe Biden's presidency. Many migrants turn themselves into border patrol hoping to be released into the U.S to argue their case in immigration court.
Mexicans, Hondurans, Guatemalans and El Salvadorans have been more likely to try to elude capture, knowing they are likely to be expelled under the public health rule, known as Title 42 authority. A pandemic rule that denies migrants trying to seek asylum in the U.S. to prevent the spread of Covid-19. Mexico at first only agreed to take back Mexicans, Hondurans, Guatemalans and El Salvadorans, but Mexico recently began taking back Cubans, Haitians, Nicaraguans and Venezuelans under Title 42.
With title 42 still circulating there is a chance that we will see an increase in migration to the U.S.
Leave a Comment
About the Contributor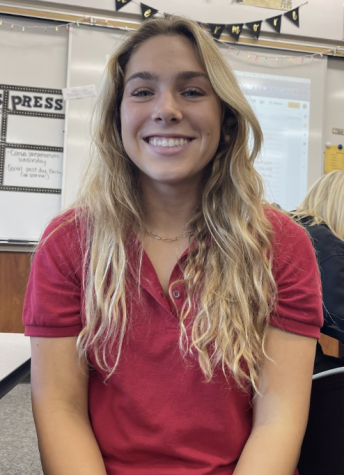 Arabella Cassidy, Staffer
Arabella Cassidy is part of the graduating class of 2022. She was born May 29th, 2005 in San Diego, California. She has spent her whole high school experience...