Two year Anniversary of January 6
The two year anniversary of the January 6 Capitol Hill Insurrection passed this Friday. This act of domestic terrorism occurred because of the accusations of voter fraud during the 2020 Presidential Election.
This event was commemorated with another day of multiple failed votes for the new House Speaker, a vote that was prolonged due to 20 Congresspeople blocking the vote for McCarthy, thirteen of whom denied the legitimacy of the 2020 election.
Another election denier, McCarthy originally refused to give into pressure from the ultra conservative members of the Freedom Caucus, yet ended up conceding to deals with these members, resulting in him being voted in on January 7th after 15 votes.
These Trump Loyalists agreed to voting for McCarthy or just voting present after Trump reaffirmed his support for the House Speaker. Matt Gaetz eventually changed his vote from Trump to McCarthy.
In the past two years since the attack, there have been many changes,including a reformation of the Electoral Count Act of 1887. These bipartisan negotiations, led by US Senators Susan Collins of Maine and Joe Manchin of West Virginia, included legislation to reform and modernize this act.
These reforms include ensuring electoral votes tallied by Congress accurately reflect each state's vote for President, as well as replacing vague language and raising the threshold of challenging the Electoral College results to 20% to each chamber.
Another bill that was updated was the Presidential Transition Improvement Act, an act that promotes the peaceful transition of power from one President to another.
"The country certainly isn't out of the woods," said Linda Fowler, a research professor in government at Dartmouth College. "The people who were rioting, and the people who were encouraging them and people hoping to profit by all the lying are still out there."
Within the two years that have passed since the insurrection, Former President Donald Trump has been losing his influence. An example of this has been the little enthusiasm after his announcement for his 2024 run for President. He was also blamed for the losses in the midterm election, further reaffirming his downfall.
It has been two years since this catastrophic attack on our nation's capital, an attack that killed 5 people. There have been a lot of changes, yet more are to come with time.
View Comments (1)
About the Contributor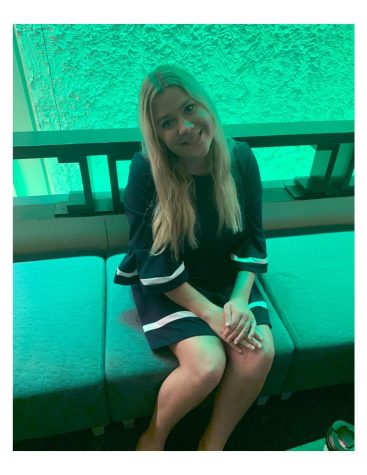 Neve Walker, Politics & News Editor
Whenever there is a big new story, whether on campus or off, you'll find Neve Walker at the heart of it. Neve is a senior at Cathedral, and in her second...