Flames of Tyranny
"Death to the dictator."
Shouts and cries are heard across an outraged nation, mourning the loss of their sister to the destructiveness of tyranny. The flames of their anger ignite their hijabs as a testimony to their hope of freedom.
22-year-old Mahsa Amini was killed on September 16, 2022, three days after her arrest for improper attire. It was reported that she passed while in a coma, unable to receive medical attention. However, a computed technology (CT) scan revealed that her death was caused by an impact on the skull, a fact that has been denied by Iranian police who claim that she died due to sudden heart failure. This statement has been taken in disbelief by Amini's family, who assure that she was always in good health.
Amini's death has sparked a series of protests across the nation in defiance of the laws enforcing a strict dress code on its citizens. Iran's 1979 Islamic Revolution led to the creation of rules restricting women's freedom in clothing choices, limiting their wardrobes to hijabs and loose-fitting clothing in public. However, these restrictions were not enforced until the rise of President Ebrahim Raisi, who took power in 2021. One of these rules includes Article 638 of the Islamic Penal Code which states that women must wear hijabs when appearing in public places. The morality police, an authoritative figure in Iran, patrol the streets to ensure that citizens are abiding by the rules.
In response to this, hordes of protestors have appeared on the streets of Tehran and the Kurdistan Province, cutting their hair and burning their hijabs in acts of defiance. Their actions are not in opposition to the hijab, but rather the symbol that it represents in Iranian society as a means to prevent their freedom of choice. Protestors are rioting against the state rather than the religion.
Reports count around seven people who have been killed since the start of the protests: three of whom were shot dead by security forces, two civilians killed by protestors, as well as a police assistant.
In an attempt to diminish the flames of the revolts, Iran's Minister of Communications has disrupted the Internet across the nation in Iran's Kurdistan Province as well as other regions such as Sanandaj, Tehran, and more. These blackouts have been occurring "for security purposes and discussions related to the recent events."
While the government and opposing forces may try to stop the revolts, fires ignited by human hearts will burn against tyranny. Until Iran learns the peace of freedom, its citizens will continue to blaze towards hope. The death of Mahsa Amini led people to take action. She was a trailblazer, and her name will not be forgotten.
Death to the dictator.
Long live the freedom of Iran.
View Comments (1)
About the Contributor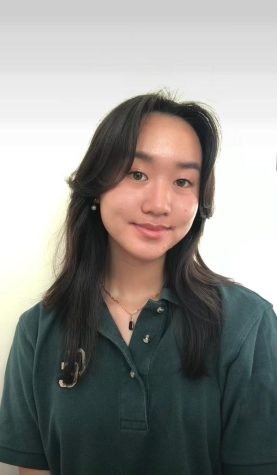 Hong-An Phan, Co-Editor in Chief
Born and raised in San Diego, California, Hong-An Phan is a student journalist for El Cid Online and a junior attending Cathedral Catholic High School....