23niors Clothing Traditions
Summer is rapidly approaching and the seniors can see their sunset on the horizon. There are many traditions that Cathedral Catholic High School seniors follow, notably senior assassins, senior pranks, and clothing.
In past years, CCHS has released apparel for seniors, featuring their class number with a unique design. The Class of 2022 received a black shirt that read "I'm feeling 22" and pictured bright yellow and orange designs.
This past Friday, March 31, The Class of 2023 received their senior shirts. The white tees featured the "23niors" with a red, black, and yellow patterned font stretching across the back. The designs were a surprise.
Seniors filled out a Google Form released by Mr. Filippone, and picked up their t-shirts in his classroom. Elise Prekker '23 was in charge of designing the tees for the senior class.
It is clear that traditions such as these will be readily carried on by classes in the future; however, one question remains-will the Class of 2023 wear skirts on the last day of school?
Historically, senior girls would design their khaki skirts with painted designs of their future college. However, the Class of 2023 was the first class to have not experienced skirts at CCHS. With the removal of skirts from the dress code in 2019, the Class of 2022 were the last senior group to have found their skirts from freshman year to carry on the legacy.
Will the Class of 2023 continue this tradition? It isn't necessarily a difficult task to go out and buy a skirt to paint. Still, there aren't any students on campus who share memories wearing these old uniforms. Will there be any value in participating?
With only 8 weeks remaining until May 23, it won't be long until CCHS sees what decision the Class of 2023 will make. If they decide to continue this tradition, it may pave the way for future classes. But if they decide not to design their skirts, the Class of 2024 may follow suit.
Leave a Comment
About the Contributor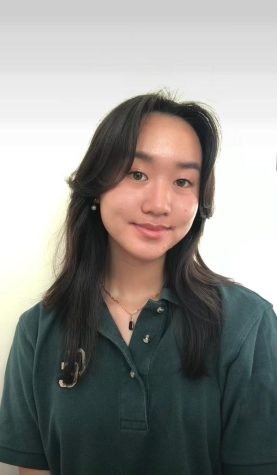 Hong-An Phan, Co-Editor in Chief
Born and raised in San Diego, California, Hong-An Phan is a student journalist for El Cid Online and a junior attending Cathedral Catholic High School....