The Impact from Kairos
From CCHS student's freshman retreat, we've heard about the wonders and surprises of Kairos. Students and staff hype the retreat up all throughout our time at Cathedral. Seniors who have been this year told ElCid, "there are so many secrets that we can't talk about, but we can tell you it's worth going."
Kairos is amazing to experience for the first time. Student leaders Lauren Mihalik ('23) and Oakley Cunningham ('23) agreed with each other when they said, "I got a lot closer to the people in my small group. I didn't really know anyone but then through all of our activities and our affirmations everyone grew a lot closer together. I was able to open up and build deeper connections."
As a leader, you can also give a talk. Lauren Mihalik states, "I learned how to be comfortable in front of new people and speak my truth through my talk." A talk is a testimony given to students by another student. If you feel called to lead and speak, CCHS encourages you to sign up as a leader if you have already been on retreat.
If you are not planning on going as a student, Alex Hickey ('23) tells ElCid that she encourages everyone to go. "I had known half of my small group since Kindergarten but I hadn't talked to them in years and I got to know them a lot better. I'm still really good friends with most of the people in my small group and I formed a lot of new connections."
Campus Ministry teacher, Mr. Hurt, sat with ElCid to discuss what seniors receive at Kairos. "Every retreat we see students who put up all these walls and by the end of it they are having the most amazing time and have a good confidence about the love they feel for their friends and their family and God. It's wonderful to see students remember their own goodness in the sense that life throws so much stuff at us and when you take all those distractions away and you only rely on yourself and you're not wearing any figurative masks, you see how good you are and how wonderful God created you."
A story from Mr. Hurt for parents reading this… "I received an email from a parent and she said 'I don't know what you guys did to my son, but it's amazing. He's helping around the house, he's talking to us, he's engaged with us.'" Students are known for coming back from Kairos healed, calm, and content.
It is not too late to sign up! Mission and Ministry will get you on a retreat if you sign up now. Kairos retreats are November 16-18, February 8-10, March 15-17, and April 26-28. ElCid encourages all seniors not signed up, to sign up right away!
Leave a Comment
About the Contributors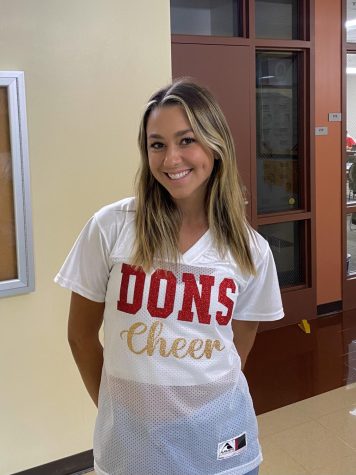 Danielle Corrao, CCHS News Editor
Danielle Nicole Corrao is a current senior at Cathedral. She transferred to Cathedral as a sophomore where she worked hard to become a Captain on the cheer...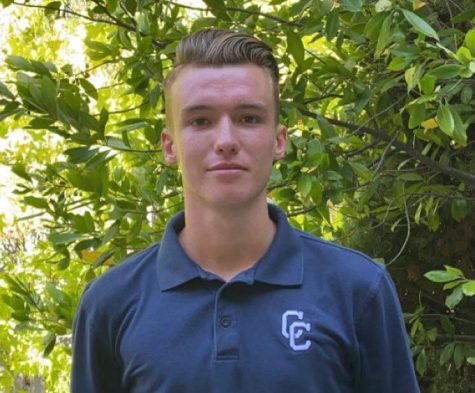 Hagan Ward, Staffer
Hagan Ward '23 brings excitement and a great attitude to El Cid Online. Hagan is an active member of the CCHS community and is a leader in ASB and a...