Hurricane Fiona
Hurricane Fiona continues its course through Canada with increasing intensity, catching communities off guard.
Hurricane fiona has been classified a category 3 storm. Fiona has been wreaking havoc in the Atlantic, leaving a tail of destruction along the Dominican Republic, Puerto Rico, and Turks and Caicos.
The storm began in the center of the Atlantic on September 15. Since then, it has been leaving cities flooded with power outages. Many have been injured and killed as the Hurricane crashes its course.
On September 18, Fiona passed through Puerto Rico with wind speeds up to 85 miles per hour. It has left the islands without power and citizens with no running water. Over 1,000 residents were rescued along the island. According to FEMA, four people were killed.
Fiona made its second hit in the Dominican Republic not even a day later. It brought flash floods, mudslides and intense rains as it gained strength and formed into a category three hurricane.
The hurricane reached Turks and Caicos on September 20th. Once again, Fiona flooded and poured insane amounts of water into the streets.
On September 21, Fiona grew into a category 4 hurricane hitting locations at wind speeds reaching up to 130 mph.
On September 24, Fiona swiped away coastal homes as it reached Canada. Power outages rage across the cities as towns are torn apart. The hurricane slowly weakened as it moved away from the coastal towns of Channel-Port aux Basques, where Fiona left a trail of disaster.
Hurricane Fiona left a devastating mark on the lives of many citizens worldwide as it crashed its course. Many lives and homes were tarnished by the unexpected hurricane. Communities are coming together to recover from the destruction of the floods. Step by step, hope drives residents affected by the storm to rebuild what was lost and to better prepare themselves for hurricanes of Fiona's magnitude in the future.
Leave a Comment
About the Contributor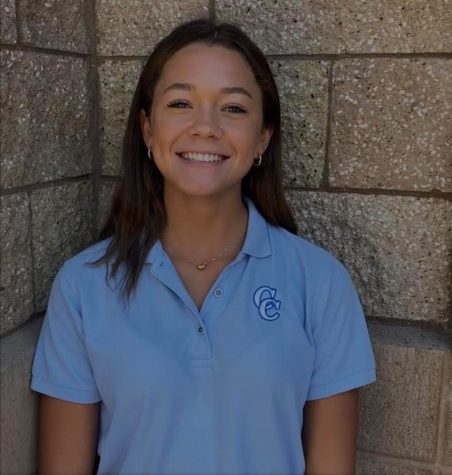 Amanda Miller, Staffer
Amanda Miller is a sophomore at CCHS. She was born in Hollywood, California than later moved to San Diego. She is half Venezuelan and hopes to visit her...