What is Happening to Taiwan?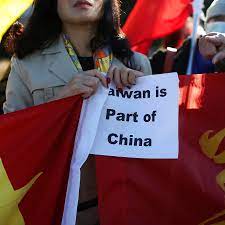 Territorial waters refers to oceanic jurisdiction countries have. Typically, 200 miles from the shore of the country is considered part of the sovereign state. The Republic of China, commonly known as Taiwan, is only 100 miles from the People's Republic of China's coast, causing strife between China-who demands Taiwan to be under Chinese control-and Taiwan.
Historically, during the 17th century's under the Qing Dynasty, the island of Taiwan was under Chinese rule. After losing the first Sino Japanese war, Taiwan then became the territory of Japan. After Japan lost WWII, China took back control of Taiwan. After a civil war in China between national government forces and communist forces, the nationalist party fled to Taiwan and took control.
Although China argues that since Taiwan has been under the control of the Chinese government originally, Taiwan points out that they have never been under modern Chinese control, established under Mao's communist takeover in 1949.
Now, in 2022, China threatens a blockade of Taiwan, which is considered an act of war. Taiwan has said they will not surrender. Tsai Ing-wen, Taiwan's
President, has pleaded for peace, but will defend themselves if attacked. Attacks may not be a full frontal assault, but a blockade.
Because of these rising tensions, U.S. House Speaker Nancy Pelosi visited the island in August. Showing their anger after Pelosi visited, China raised military exercises around Taiwan, which included firing missiles and a blockade. Since then, China has continued with military exercises, but on a smaller scale.
"A blockage is an act of war," said a senior Taiwanese security official. "Seizing an offshore island is an act of war."
China offered Taiwan a Hong Kong-style autonomy deal but will use force if necessary. Around the world, millions hold their breaths as they await the result of their conflict.
Leave a Comment
About the Contributor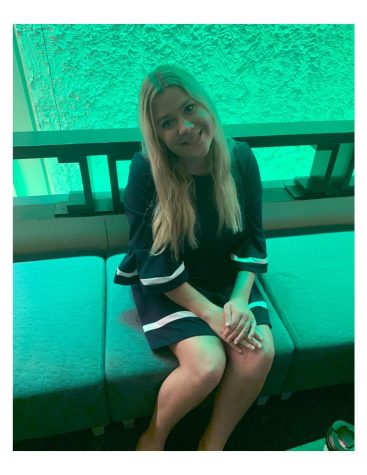 Neve Walker, Politics & News Editor
Whenever there is a big new story, whether on campus or off, you'll find Neve Walker at the heart of it. Neve is a senior at Cathedral, and in her second...