Queen Elizabeth's Funeral
Queen Elizabeth II passed away on September 8 at the astounding age of 96 at Balmoral Castle. Her death marked the end of her 70- year long reign- the longest hold of the crown in UK history.
Her funeral followed an intricate campaign of royal protocols.After the death, Prince Charles was crowned King Charles III. After ten somber days, the queen was laid to rest. Queen Elizabeth's funeral took place at Westminster Abbey where a legion of seamen drove her casket along the streets of London in procession to Windsor castle.
In memory of the queen, September 19 was appointed a day of mourning. On this day all activities were postponed; from McDonald's dine-ins to surgery appointments. Everyone was to spend the day in memories of their queen.
The funeral ceremony itself was described to be very somber yet peaceful. London's famous clock tolled a total of 96 times(in honor of the queen's age) at a speed of one dong per minute. The chimes went on for over an hour and a half. After this took place, 142 Royal Navy soldiers hauled the casket – which was decorated with all sorts of royal arrangements- on a gun carriage to the abbey. At the abbey, over two thousand persons awaited the arrival of the queen's casket. Among those people were famous world leaders, family, acquaintances, etc. Thereafter, the Archbishop of Canterbury presided over the ceremony.
The funeral was finished with a two minute national silence. Then, the procession- which lasted 45 minutes- began. Once again, the Navy Royal soldiers lifted the casket in perfect routine, and carried her once again to Windsor castle then to St. George's Chapel for the committal service. Fewer people attended this service which only consisted of family members, friends, and certain political leaders.
Finally, the casket was grounded in the royal vault and queen Elizabeth was officially put to rest.
Leave a Comment
About the Contributor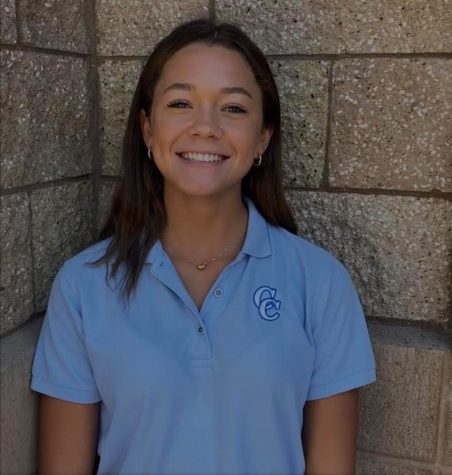 Amanda Miller, Staffer
Amanda Miller is a sophomore at CCHS. She was born in Hollywood, California than later moved to San Diego. She is half Venezuelan and hopes to visit her...