Hurricane Ian: Crisis in the Southeast
The state of Florida is no stranger to hurricanes. In the next few days and following week Florida will be struck by a soon to be category 5 hurricane, by the name of Hurricane Ian. With winds reaching more than 150 miles per hour the citizens of the state are in great danger.
To those who live in sunny San Diego, these hurricanes may seem commonplace from a distance. However, this hurricane is a major threat to the lives of many. Barreling winds and a terrible rain pour make the state susceptible to massive flooding.
Tampa was dead in the path of the storm, it has since shifted. Yet, Tampa is no longer in its direct path, the city's mayor told reporters Wednesday afternoon. But the city is "not out of the woods yet," she added. "Do not let your guard down now," Tampa Mayor Jane Castor said at a news conference.
The storm made landfall early Wednesday morning in Fort Myers. Prior, Ian has been ravishing Cuba and left the chain of islands without power for weeks now.
This hurricane is Gov. Ron DeSantis' first as governor. He warns of significant flooding in Tampa. On Sunday he declared a state of emergency for Hurricane Ian and has since had talks with President Biden on taking action to protect the citizens of the state.
Gov. DeSantis has since said to those in the path of the hurricane that the time to evacuate has gone. It's now time to "hunker down" to stay safe throughout the storm.
Many lives are at risk in the next week of Hurricane Ian's reign across the southeast. It is up to the Floridians to brace for impact and come together to hold strong throughout the storm.
Leave a Comment
About the Contributor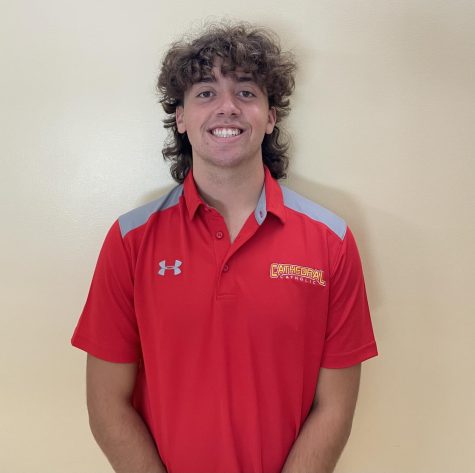 Mason Thompson, Staffer
Mason Thompson has lived in Scripps Ranch his whole life. Mason is excited to be a part of the El Cid Online staff because he can finally say what he wants...