Is the Ukraine-Russia Conflict a proxy war?
Recently, Russia's foreign minister has accused NATO of using the Ukraine conflict as a proxy war, to get to Russia. These accusations arose because of NATO supplying military aid to Ukraine.
"NATO, in essence, is engaged in a war with Russia through a proxy and is arming that proxy. War means war," said Sergei Lavrov, Russia's minister of Foreign Affairs. 
The United States is hosting talks in Germany with NATO countries to discuss the navigation of the 'critical' phase the Ukraine conflict is going through.
US defense secretary Lloyd Austin will be hosting the talks and expects 40 countries to be present, along with the NATO Secretary General, Jens Stoltenberg. The key goal of the talks is to coordinate mounting security assistance to Kyiv, along with being "successful on the battlefield," as said by General Mark Miley, chairman of the US joint chiefs of staff.
"They [Ukraine] can win if they have the right equipment, the right support," said Austin. 
Ukraine's foreign minister, Dmytro Kuleba, responded by warning his concern of nuclear conflict was "considerable" and the threat is Russia's "last hope to scare the world off supporting Ukraine."
With the looming threat of a Third World War, Lavrov said, "The danger is serious, real. And we must not underestimate it."
Many diplomats, including UN Secretary General António Guterres, have visited Moscow before Kyiv, much to Kuleba's dislike. 
"Many other foreign officials were trapped visiting Moscow and playing around just to show the supremacy of Russian diplomacy and how great they are and how they dictate the world how to behave," Kuleba said. 
Kuleba has also said that Guterres "should focus primarily on one issue: evacuation of Mariupol," an estimated 100,000 people are trapped in this southern port, "this is really something that the UN is capable to do. And if he [Guterres] demonstrates political will, character and integrity, I hope that will allow us to make one step forward."
Leave a Comment
About the Contributor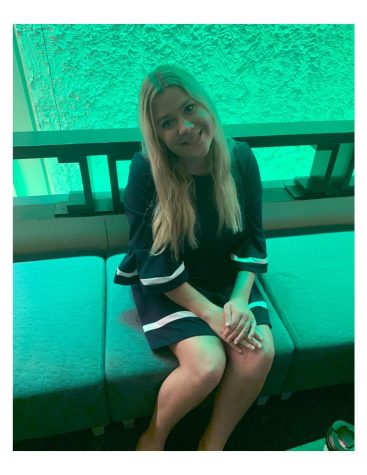 Neve Walker, Politics & News Editor
Whenever there is a big new story, whether on campus or off, you'll find Neve Walker at the heart of it. Neve is a senior at Cathedral, and in her second...