El Cid Honors Mr. Fierro 
On this day, one year ago, tragedy struck Cathedral Catholic High School. 365 days. It has been 365 days since we last heard Mr. Fierro's infectious laugh, saw him on the sidelines at a football game, or heard him enthusiastically teaching his world history students, pink banana socks on full display. 
Mr. Fierro was a teacher, coach, and friend. To know him was to love him; he touched so many lives. 
In the classroom Mr. Fierro was passionate and kind. He loved his job and his students. Senior Maddie McConnell remembers a time that Fierro baked cupcakes for her world geography class, just to congratulate them for working so hard. "We walked in and there were cupcakes on each of our desks," she recalls. It meant so much because it was "completely unnecessary, he just did it because it was him."
When she looked up at Fierro "he was smiling, and he said 'I baked these for you because I wanted to show how much I appreciate all the hard work you put in.'" 
On the field Fierro was a supportive coach and mentor. Senior Tano Letuli cites Fierro as the reason behind his switch to outside linebacker. "He asked me to go on a google meet at 4 in the morning…to talk about how he wanted me to play [outside linebacker]," Letuli remembered with a laugh.
"He passed away before the season and I never got to really show him, but I know that he's watching. I think that I owe everything to him that I've done these last two years, playing that position and all the opportunities that it's given to me."
Senior Jaxson Moi remembers Fierro providing words of encouragement when he needed them most. "I remember one time Coach Fierro stopped me as I was walking past his class and he just said to believe in myself and always keep your faith in God, and that I was going big places…He believed in me before I believed in myself, and I'm just very very grateful for him."
As the community comes together again to mourn the death of Mr. Fierro, we also remember the joy he exuded while he was here. His passion for teaching, coaching, and mentoring Cathedral's students. The love he had for all of us and the love we all have for him. He continues to live on in our memories, and we know he is watching us from above. 
View Comments (1)
About the Contributors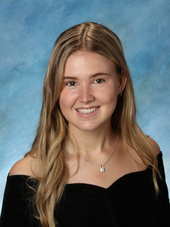 Josie Webster, Copy Editor
Josie Webster is Copy Editor for El Cid Online. This is her first year on staff. She enjoys writing profiles and features about people that she finds interesting...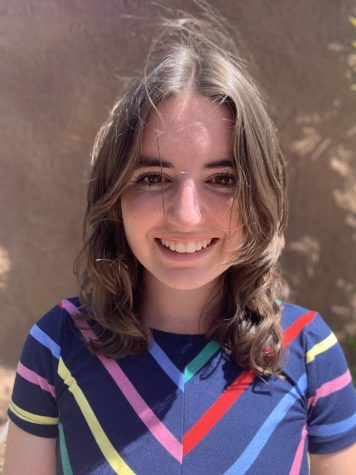 Megan Garvey, Sports Editor
Megan Garvey is the Sports Editor for El Cid Online. This is her first year on the journalism staff. Megan is excited to cover stories relating to Cathedral's...