Dons Invest… and Win!
As a senior at Cathedral Catholic High School, you are granted the opportunity to take Economics, a semester long course. One of the main projects that students partake in is a stock market investment game teaching them the basics of investing and the stock market.
Cathedral Catholic High School's economics classes competed in the SIFMA Foundation Stock Market Game, resulting in 2 of our own teams winning 1st and 2nd in the San Diego division and 2nd in the State. 
Mr. Murphy's two economic classes competed against approximately 400 teams in the San Diego area and nearly 5,000 teams in the state. Competing against mostly high school teams and some older groups, Seniors Tracy Hicks, Chase Durnin and Mitch Schouten won 1st in the San Diego division and 2nd in the State. The second group of seniors who placed 2nd in San Diego were CJ Burbank and Eric Calac. 
The game consisted of teams of 2 or 3 students receiving a portfolio of $100,000 which they can invest in any way they like. At the end of the semester, whichever team comes out with the most money or equity in stocks wins the contest. 
When asked what the main learning objective was, Mr. Murphy hoped they "understood the fact that the stock market is unpredictable but can also be slightly reliable and related to news and media coverage." 
Essentially, students were able to discover different ways to go about investing and break down those ways into what different investors or different students find appealing to them. They then matched that with a resource or a news site that might give them insight into how they can use that tool. 
As students prepared for their investing projects, Mr. Murphy assigned research plans which allowed them to understand all the aspects of the stock market in a more simplified way. Senior Chase Durnin claims it was "very helpful since you can see all information of the stock you're investing in and are able to look at it as a whole without super complex information."
Chase Durnin '22, a member of the group that placed 2nd in the State and 1st in San Diego, led the main role of researching the stocks. He says his favorite thing about the project was "working as a team, which was really fun." 
Durnin's group originally looked into bitcoin which at the time, was pretty high so they decided to short the stock, "which is betting that it's going to go down." This decision left them making lots of money. Additionally, they also decided to invest in the tech industry. 
"I think making smart investment decisions is what led us to be in first place," said Durnin. 
Economics itself is such a captivating course that teaches students the skills of thinking logically and critically. Even studying the basics of it is beyond helpful for anyone's future. When asked what's something econ students do well, Mr. Murphy responded that students excel in "realizing how much it plays in their life and how much of their life is related to economics."
"I think overall economics is really interesting in the way it combines human behavior, money and math altogether," says Chase Durnin '22.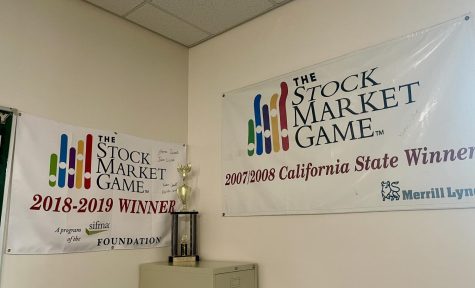 Leave a Comment
About the Contributor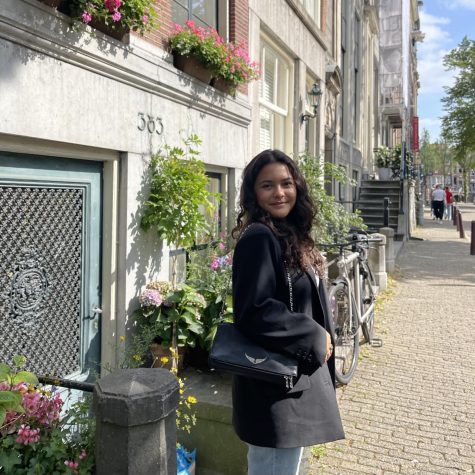 Natalia Dominguez, Staffer
Natalia Dominguez is a first year journalism staffer for Cathedral Catholic's El Cid Online. The bright and talkative senior found interest in journalism...