Instagram's New Feature, Just In Time For Finals
Instagram added a new feature that has to be turned on by the user that gives reminders to take a break after being on the app for 10 minutes, 20 minutes, and 30 minutes. What is the point of this? Instagram hope that the feature will assist users that find themselves losing hours to their feed. However, those that are truly addicted to the app can either not turn on the feature or just ignore the reminders, it doesn't mean anything. 
Instagram has been built to be addictive, that's the simple fact of it. They make their money off of our use of the app.  Therefore, critics may say that the damage is already done. Instagram and other social media platforms are so ingrained in our society that it's considered "weird" if one isn't active on any of the platforms. People can post anything they want and unhealthy people do unhealthy things. This means that Instagram can potentially promote bad behavior, including substance abuse, eating disorders, mental health problems, and self-esteem issues.
In the light of finals, Instagram's new tool arrived just in time for students preparing for their exams. This safety feature can promote students to have better time management and the ability to focus on studying. Besides finals, this manual setting can protect not just students, but all social media users. It can prevent any mental health issues stemming from social media from evolving into bigger ones, control the duration of engagement on Instagram, and essentially have a break from too much scrolling. During this upcoming finals and holiday season, we suggest all CCHS students turn on this feature and give themselves a break from the mindless scrolling. 
https://www.washingtonpost.com/technology/2021/12/07/instagram-teen-health/ 
Leave a Comment
About the Contributor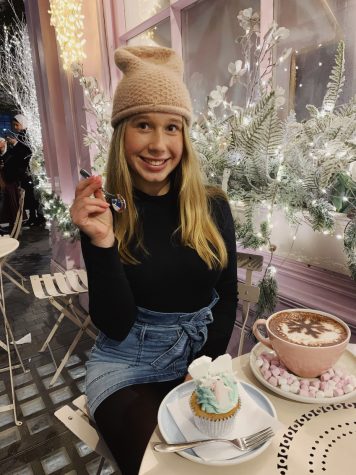 Sahara Kiskis, Features Editor
Entering her Senior year and first year with El Cid Online, Sahara Kiskis is excited to serve as the Features Editor. Sahara is a bubbly, compassionate,...