Social justice teacher set to retire
After 33 years teaching and coaching, CCHS religion teacher Mr. Doug McLean plans to swap his lesson plan book and iPad for falconry gloves and gauntlets.
Walking into DeSales 106, second home to Mr. Doug McLean for the last 14 years, one cannot help but notice dozens of Time magazine covers and multicolored flags of world religions adorning the walls.
"Mr. McLean strives to make his classes holistic and enriching," CCHS student Burns Powers '19 said. "It's a cliche among high school students to laud their teachers for 'teaching them about life' and 'being a better person,' but Mr. McLean truly did such."
However, his run as the religion department's moral compass is coming to an end.
Longtime social justice and morality teacher and former boys golf head coach Mr. McLean will retire next week after more than three decades teaching at the University of San Diego High School and Cathedral Catholic High School.
Born in Helena, Montana and raised in Humboldt County, California, Mr. McLean attended Arcata High School, where he played baseball, football, and golf. He also attended junior college at College of Redwoods, where he played two years of baseball and one year of football.  
As youth ministry in California gained traction, Mr. McLean joined Our Lady of Angels in Ukiah, California after taking part in the inaugural youth ministry training program Emmaus. He later served as youth minister at Our Lady of Grace in San Diego.
"I eventually realized I'd rather teach religion in the Church rather than social science in a public school," Mr. McLean said.
After five years of youth ministry and earning a teaching credential and a bachelor's degree in social science from San Diego State University, Mr. McLean started teaching at USDHS in the spring of 1984. He left at the end of the 1983-84 school year to pursue his master's degree in practical theology from the University of San Diego. USDHS rehired Mr. McLean in 1986, and he moved to CCHS after the campus relocation in 2005.
He has been a Don ever since.
Currently, Mr. McLean teaches the morality class to juniors and the Catholic social justice class to seniors, but he also taught all grade levels during his 33-year career.
"Perhaps my favorite class was the contemporary world affairs class for sophomores at USDHS," Mr. McLean said. "The students earned both religion and social science credit, and it was quite the process developing lesson plans with no text and little direction."
Mr. McLean's homemade videos, which he compiles from newscasts and documentary clips that relate to morality and justice topics such as gender-based violence, poverty, and the death penalty, are central to Mr. McLean's teaching style.
"The course exposes students to current social justice issues and encourages students to evaluate those issues via a critical thinking model along with Catholic social teaching," Mr. McLean said.
In an effort to focus on the importance of compassion and inclusion, students read several chapters from Father Greg Boyle's book Tattoos on the Heart. Father Boyle is founder of Homeboy Industries, the world's largest gang intervention, rehabilitation, and re-entry program. 
As part of a unit on discrimination, Mr. McLean conducts a tolerance survey that asks students to rank various groups according to seven different levels of acceptance. A staggering number of students during the past 20 years is consistently most intolerant of four groups — Arabs, Muslims, gays, and lesbians. Occasionally, he will conduct the survey again at end of the semester, and the rankings often show an increase in acceptance of those groups.  
However, Mr. McLean not only has affected his students, but he also has influenced colleagues.
"Mr. McLean encouraged us to think for ourselves, and [he] loved to play devil's advocate," said Mr. Chad Colden, a former USDHS student and current CCHS Spanish and history teacher. "Yet, he was always very kind and thoughtful. Mr. McLean has even been the teacher of 12 current faculty members and two of their children."
In addition to teaching, Mr. McLean served as the first boys junior varsity golf head coach, working under longtime USDHS varsity golf head coach and retired keyboarding teacher Mr. David Thoennes. Mr. McLean retired from coaching in 2016, with 15 years as junior varsity head coach and 10 years as varsity head coach.
As varsity coach, he led nine teams to California Interscholastic Federation championships. Additionally, his teams qualified for State in 2005 and 2006, finishing third and second, respectively. Those teams produced five Division I athletes, including alumni Mr. Daniel Miernicki '08 and Mr. Tyler Weworski '08, both of whom eventually played professional golf.
Upon his retirement, Mr. McLean will fulfill his role as primary caregiver for his wife, who has been diagnosed with Alzheimer's disease. Eventually, he hopes to have more time for justice-related volunteer opportunities, and he eventually hopes to explore the sport of falconry, Mr. McLean said.  
"I feel so fortunate to have been part of the lives of so many fine young people and to be on a team of truly creative, devoted faculty and administrators," Mr. McLean said. "It's been a great ride."
Leave a Comment
About the Contributor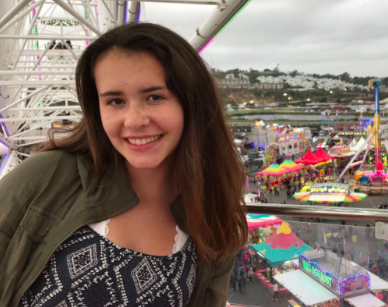 Lauren Boyer, Entertainment Editor
After an exciting year as the Photo and News Editor for El Cid, I will lead the new Entertainment section as the editor. I look forward to learning even...