Dons have a dream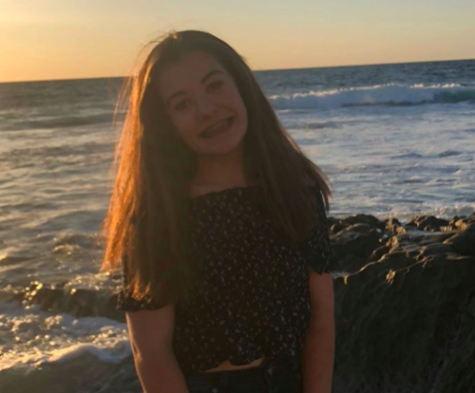 More stories from Lauren McKittrick
To some people, Black History Month simply represents an annual holiday depicting a past historical event, but to Cathedral Catholic High School student Max Roman '21 the celebration means more.
"Black history, a time for honor and respect, symbolizes what our people have gone through and a period of time to honor those heroes who fought for equality for me," Roman said.
Black History Month, an annual celebration designed to pay tribute to the numerous black heroes who fought for equal rights for all African-Americans, inspires people of all ethnicities to reflect upon a time in U.S. history when African-American men and women experienced slavery and discrimination.                                
In an attempt to demolish racism on campus, the CCHS administration implemented a racial task force as well as the Diversity and Inclusion Club to bring students of all ethnic backgrounds together, especially during Black History Month.
Cathedral Catholic High School's Diversity and Inclusion Club, which celebrates various cultures and ethnicities, is commemorating Black History Month by writing morning announcements that highlight African-American pioneers and by renaming the CCHS buildings to honor black change-makers.
"So far [the Diversity and Inclusion Club] has highlighted Mrs. Maya Angelou, Mr. Frederick Douglass and St. Josephine Bakhita," Diversity and Inclusion Club advisor Mrs. Nina Schrimpf said. "These three figures have been pioneers in our world, who have inspired change through their writings, actions and lives."
Hoping to influence individuals by teaching about black history, the Diversity and Inclusion Club encourages people to stand up against societal injustices.
"[The Diversity and Inclusion Club] felt it was important to have an intentional way to highlight a change-maker and hopefully inspire other people to become change-makers, as well," Mrs. Schrimpf said.
In addition to the Diversity and Inclusion Club, CCHS administered a racial task force to address racial equality on campus.
CCHS student Bryce Brock '22, an African-American member of the racial task force, recognizes several black heroes who have used their gifts to demand equality and affect all people with African heritage.
"Mrs. Angelou, Mrs. Rosa Parks, Mrs. Harriet Tubman, Mr. Martin Luther King Jr., and all those [people] who were victims of slavery are inspirations," Brock said. "Each of these individuals have greatly impacted America through their actions and talents, whether it be through music, literature, or sociopolitically."
As a civil rights activist, Mrs. Angelou, most well-known for her poem "I Know Why the Caged Bird Sings," used poetry as well as songs, autobiographies, and many other artistic aspects to teach and to inspire people to fight for their human rights.
Mrs. Parks, known as "the mother of the freedom movement," stood up against African-American inequality during the Montgomery bus boycott, a historical event that sparked the Civil Rights Movement after she chose to be arrested rather than give up her seat in the front of the bus to a white individual.
Besides Mrs. Parks, Mrs. Tubman, who risked her life and freedom to save about 70 enslaved African-Americans, found the Underground Railroad, a network of safe houses that hid fleeing slaves.
Inspired by Mrs. Parks and Mrs. Tubman, Mr. Martin Luther King, who is most famous for his "I Have a Dream" speech, which gave hope to racially oppressed African-Americans, fought for racial equality even to the point of assassination.
"In enduring their plight, [black heroes] made incredible leaps and bounds in trying to form an equal society and acted as roots in growing the tree of equality," Brock said.
Many individuals believe black history should not only inspire African-Americans, but they also hope this commemorative event  influences people of other racial backgrounds.
"[All people], collectively, can appreciate and show gratitude for the work the leaders of the past did in establishing present day America," Brock said.
These black leaders, who worked to end racism, ignited a movement many people reckon should be continued today in order to protect people against inequality.
"Racism is a violation of human dignity," Mrs. Schrimpf said. "As part of our mission, we should all be advocates for inclusion and equity."
By advocating for the African-American race, Black History Month addresses injustices and racist ideals that have been inflicted upon black individuals, such as slavery and segregation, and it celebrates key figures who battled against this discrimination.
"Black History Month is a way to truly appreciate and honor all our ancestors and individuals who trailblazed their way through society," Brock said.
About the Contributors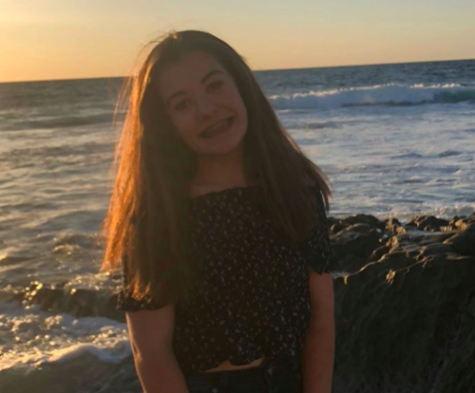 Lauren McKittrick, Assistant News Editor
With a strong passion for writing, I aspire to improve upon my skills as El Cid's Assistant News Editor this school year. While this opportunity allows...