NHS fosters community among students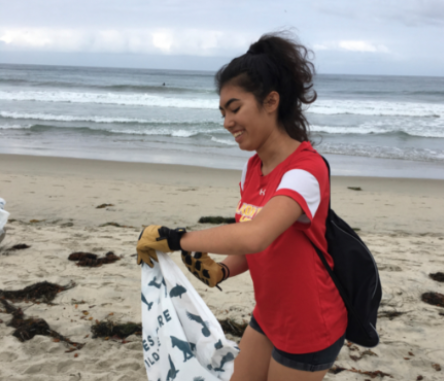 When psychology teacher Mr. Frank Caro first started working as the Cathedral Catholic High School National Honor Society moderator in 2013, he never foresaw it growing to its current size.
"When I started, we wanted NHS to be something that students could get involved in and actually enjoy," Mr. Caro said. "We want the students to create personal relationships with everyone they help."
Working with sophomores, juniors, seniors, and the CCHS staff, Mr. Caro grew NHS into a program for students to complete service projects, build personal relationships with one another and the community, and develop into valuable members of society.
NHS, a program that involves high school students in service projects and teaches students how to engage in their community, involves more than one million students across all 50 states and in Asia, Pakistan, Puerto Rico, and Canada.
The NHS purpose is to develop character in students through service, create opportunities to serve, and aid one's desire for scholarship and academic achievement.
"NHS offers a unique experience for high school students while letting them express their own distinctive interests," NHS president Dominic Sprigg '19 said. "Members have the opportunity to create a project which fulfills their passion, while employing the resources of the society."
NHS, student-run with more than 250 current active members, creates an enhanced high school experience that could not easily be gained through other on-campus activities.
"I really try to let my student officers run the show," Mr. Caro said. "It becomes an amazing experience for them and helps them build community. It's a wonderful thing to look back on."
The NHS selection process expects each student to maintain a 3.75 cumulative GPA, which raises the bar of academics and stresses the importance of maintaining grades at CCHS.
"We are always challenging our leaders to think out of the box and make original choices," Mr. Caro said. "We don't want them to just do a food drive. We want the projects to include more and allow for personal development."
NHS affects the lives of many students and helps build a sense of community and character in each of its members.
"NHS has really helped me get in touch with my community and help me become a more active community member," NHS member Clare Hannon '20 said. "I've helped out at events like Trunk-or-Treat, and I'm so grateful I got to bond with my teammates and connect with a younger part of the CCHS community."
This year, NHS is not backing down from the challenge of improving the program on campus, as student leaders are fully embracing it and making it their own and leaving a positive impact on themselves, the CCHS community, and the world, according to Mr. Caro.
"People do amazing things through NHS and amazing projects that really make a difference in our community," Mr. Caro said. "When you look at what people are involved in, it's so amazing to see how involved our CCHS students are through their parents or something they started on their own."
About the Contributor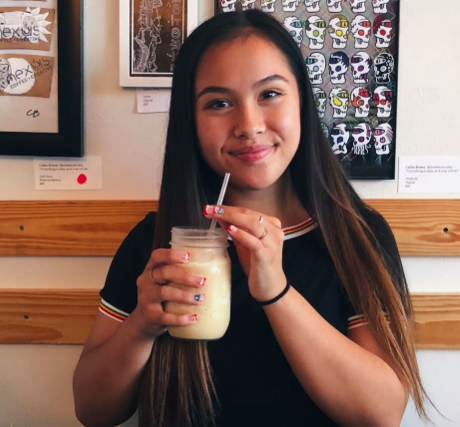 Olivia Palombo, Assistant Multimedia Editor
Born and raised in San Diego, I spend most of my time at the beach or with friends. As a sophomore at Cathedral Catholic High School, I look forward to...