Annual parade brings Martin Luther King Jr. to San Diego
Jessica Huerta '19, the Rho Kappa Social Studies Honor Society president, understands the foundation of social progress Mr. Martin Luther King Jr. laid, and she admires his lasting positive societal contributions.
"Martin Luther King Jr. is still admired by many [people] including myself because as his legacy lives on we see the effects of his movement in our day-to-day life, most obvious being the elimination of racial segregation," Huerta said. "One thing that inspires me about Martin Luther King Jr. is that he used peaceful protests to spark change."
In San Diego, the 39th annual Martin Luther King Jr. Parade, an event considered one of the largest events honoring Mr. King with the participation of many groups, took place Jan. 21 along Harbor Drive in downtown San Diego.
Martin Luther King Jr. left an impactful legacy on the United States, and every third Monday of January since 1986 commemorates Mr. King's efforts to bring equality and human rights to African Americans.
"Many times people say that our voices don't matter or aren't heard, but Martin Luther King Jr. proved that speaking out can evoke change which is really inspiring," Huerta said. "Change can come from anyone, and it doesn't have to be from a violent act."
The oldest African American fraternity in America of which Mr. King himself was a member, Zeta Sigma Lambda Chapter of Alpha Phi Alpha Fraternity organized the parade.
Sororities, including Delta Sigma Theta from the San Diego Alumnae Chapter, also attended the parade. Well-known San Diego radio stations, 95.7, 90.3, and 93.3 also participated in the event, riding in cars with speakers playing music. Lincoln High School, Morse High School, and other high school bands, drill teams, and cheer teams performed, demonstrating school spirit.
Other attending groups included college organizations, church groups, and peace and youth organizations. Most of the groups marched down Harbor Drive, waving or putting on performances with cheering spectators.
Many people consider these events as a fun spectacle, but they serve as a reminder of Mr. King's achievements in making equality possible in the United States, event spectators said. The parade serves as a reminder to future generations what one person can do for an entire group of people and how to do it in the most productive form.
According to the King Center, an established center for nonviolent social change, while other people were advocating for freedom by "any means necessary," including violence, Mr. King used the power of words and acts of nonviolent resistance, such as protests, grassroots organizing, and civil disobedience, to achieve seemingly impossible goals.
Today, these tactics still are used to raise awareness about issues like the current government shutdown and protest movements, such as the Women's March and the Pro-Life March. The tactics Mr. King used in the 1960s are still employed to convey their message to the public.
The King Center website claims it is embarking into a more engaged educational and social change institution, stating that it is dedicated to ensuring that the Mr. King's legacy not only remains relevant and viable, but it is leveraged for positive social impact.
"One of my favorite Martin Luther King Jr. quotes said, 'Darkness cannot drive out darkness, only light can do that,' " Huerta said. "Martin Luther King Jr. did everything with love. In fact, he did everything with love at a time when there was so much hate.
"I think we can learn from his positivity."
About the Contributor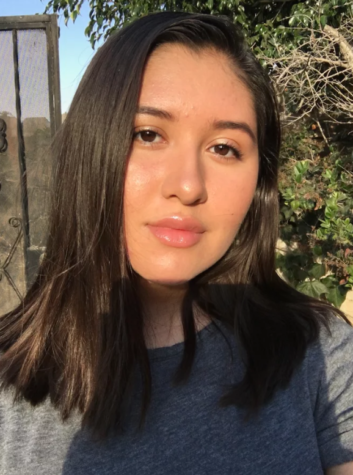 Mercy Sosa, Social Media Editor
My name is Mercy Sosa, and I am a junior at Cathedral Catholic High School. A first year El Cid member, I hold the position of social media editor. World current...