Move over RoboCop…here come the Dons
CCHS unveils state-of-the-art engineering building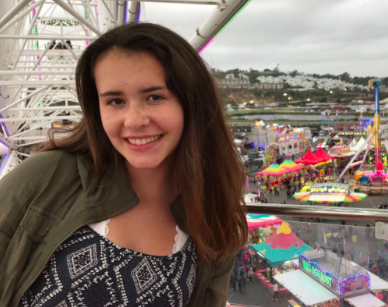 More stories from Lauren Boyer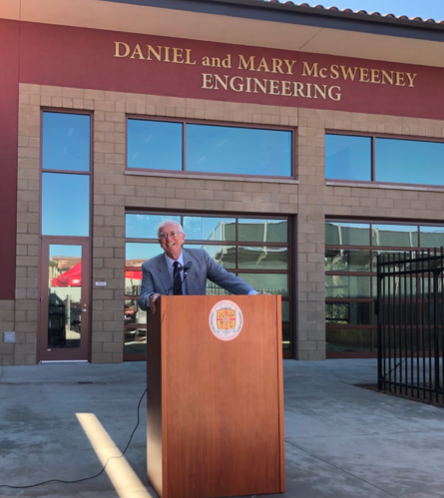 Handcuffed by cramped quarters and antiquated tools and materials, Cathedral Catholic High School robotics Head of Programming and STEAM student Luke Meyers '20 used to marvel at the fact the team was winning competitions despite its lack of proper practice space and state-of-the-art engineering facilities.
But now, the award-winning team is set to move into new digs, which will allow the CCHS robotics team and engineering students to soar to new heights and to expand their interests all while working in a safe, state-of-the-art environment.
"I feel that this building will help improve in-school awareness for the pre-engineering program," Meyers '20 said. "It's pretty hard to miss a giant building."
The new Daniel and Mary McSweeney Engineering Complex was unveiled yesterday on the southeastern side of Manchester Stadium, expanding the pre-engineering program and robotics team at CCHS, as well as ensuring the safety of students and faculty members.
"The main reason for this building was the need to expand the program," Dean of Students and founder of the robotics program Mr. Michael Wallace said. "The facilities did not match the needs of the students."
The new three-room building, which covers about 5,000 square feet, consists of a computer lab equipped with personal computers, robotics lab, and testing lab where the robotics team can practice for competitions. Refurbished welders and other technology round out the facility. Other amenities include a concessions stand for visiting teams and bathrooms.
The K building, a single, multi-purpose room currently utilized for robotics building, practicing, and testing, will now be used as a workshop. The complex is the first new building constructed on the 54-acre campus since the school opened in 2005.
"I feel that the best part about [the building] is that it will make our workplace a safer environment," program director for the pre-engineering program and robotics coach said Mr. Andrew Knoll said.
The project cost approximately $3 million, with $2.5 million coming from donations. The McSweeney family donated about $1.5 million. The Flatley family and Mr. Dave Rickey, one of the school's original donors, also provided substantial donations.
Mr. and Mrs. McSweeney's contributions to the CCHS pre-engineering program dates back seven years when Mr. McSweeney and CCHS President Mr. Stevan Laaperi visited St. Edward High School, the alma mater of Mr. McSweeney's in Lakewood, Ohio, to view its advanced engineering program. The trip kickstarted the CCHS pre-engineering program, which was launched with financial help from the McSweeney family and the initiative to progress from Mr. Laaperi.
"We had this dream to try and emulate what [St. Edward's High School] had," Mr. Laaperi said.
Shortly after the trip, pre-engineering classes were added to the CCHS curriculum and the K building went from a storage shed to an engineering facility. Students who complete 12 courses, such as AP physics 1, senior year capstone and practicum class, and AP computer science A, receive an engineering distinction on their diplomas.
"It quickly became apparent to Mary and me from comments made to us by our grandchildren that further improvements could be made in the engineering curriculum," Mr. McSweeney said. "Namely, a larger and more complete physical location. We believe that this endeavor will be just the first step in continuing to build CCHS into the premier private high school our young people need to survive and excel in tomorrow's world."
Four of Mr. and Mrs. McSweeney's grandchildren, Cathlyn Alexander '18, Ryan Alexander '17, Payton McSweeney '17, and Jack McSweeney '15, have graduated from CCHS. Chase McSweeney '19 will graduate this June.
The building process started in June 2018 under the direction of general contracting company W.E. O'Neill. Approximately 15-40 people worked on the construction site each day, with trade subcontractors, such as masons, electricians, and plumbers, working on their specific tasks during different phases of the project.
Mr. Tim McLafferty, the onsite superintendent, oversaw the construction timeline, workers, and inspections. He interacted closely with CCHS administrators coordinating the work.
"One thing you can be sure of about a schedule is that it is wrong," Mr. McLafferty said. "It is a fluid environment that we are working in. It is a problem-solving business."
Mr. Michael Trunzo, director of major gifts and planned giving at CCHS, helped to raise funds for the project, monitored the project timeline, and coordinated with the CCHS Director of Facilities Mr. Sal Aiello.
In addition to the project superintendent, Mr. McSweeney advised CCHS to hire construction manager Mr. Kurt Gilliand, who helped with delays in construction, solved general obstacles, and kept the project advancing on budget and even under cost.
"[Mr. Gilliand] has much more knowledge about construction than anyone here at CCHS does," Mr. Trunzo said.
Currently, the pre-engineering program consists of about 130 students. The new complex can accommodate about 70 additional students. In addition to expanding the STEAM program, the CCHS robotics team will benefit from this campus addition.
The STEAM program, which was initiated by the Meziere family and founded by Mr. Wallace in 2012, has grown from a small club to a competitive team. Instead of completing the robot in disjointed ways and cramped spaces, this new building allows the team to program, build, and test in one space, a huge advantage over previous inadequate facilities and opposing schools.
"The testing lab will allow us to accurately gage distances and lay out paths for the robot, which will help us prepare for competitions," Meyers said.
As of last semester, the robotics team built its robots in the K building, but practiced in the theater. 
Under former President Barack Obama, about $1 billion was invested into public schools to advance their STEM programs. Being a private institution, CCHS was excluded from this advancement fund; however, many public schools do not have a building as pronounced as the new complex, according to Mr. Knoll.
"We're so grateful for the donations because we can now get up to the same level that other schools have been at for a while," Meyers said.
In true Christian spirit, CCHS will permit neighboring robotics teams to use the facility, allowing the CCHS robotics team to learn and to grow from its contemporaries.
This facility also enhances the STEAM program's footprint at CCHS.
A prospect that delights Mr. and Mrs. McSweeney.
"The benefit an education in engineering has is that it gives you an analytical base for your thought process," Mr. McSweeney said. "[I know that's] something that benefitted me throughout my entire career."
View Comments (1)
About the Contributor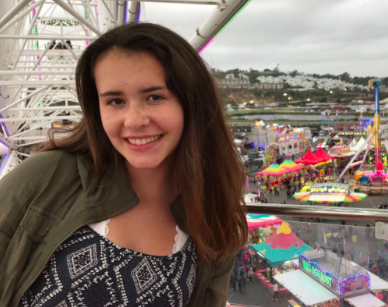 Lauren Boyer, Entertainment Editor
After an exciting year as the Photo and News Editor for El Cid, I will lead the new Entertainment section as the editor. I look forward to learning even...