Quest for equality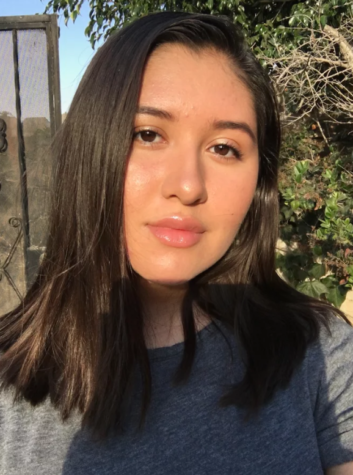 More stories from Mercy Sosa
Among the new clubs at Cathedral Catholic High School student, one that surely stands out is La Vida Loca, meaning the "crazy life."
"La Vida Loca is a club centered around chicanoism, which is an ideology that fights for the justice of Mexican Americans through cultural themes such as music, art, and dance that help build the identities of the followers," said club founder Ashley Gonzalez '19. "It allows students to be surrounded in a positive environment where they can learn about different diverse perspectives and understand the meaning of each art form and history."
The epicenter of this struggle in San Diego is Chicano Park.

Chicano Park, a Barrio Logan park that celebrates Mexican culture, was developed in the 1960s after Interstate 5 displaced thousands of Mexican-American families that strived for a safe space to culturally express themselves through art.
Other groups, similar to Gonzalez's La Vida Loca, have been created to spread awareness and diversity in communities, while other organizations are created to tear them down.
Many community murals, painted by local artists, were threatened recently as local right-wingers, or what some people would consider white supremacists, argued the art displayed nationalism and communism, claiming that if the statues in the south kept coming down, then so should Chicano Park.
The statements of these right-wingers angered many local Chicanos, including Barrio Logan College Institute activist and assistant Lupe Sandoval.

"Chicano Park is unlike any other public park," Ms. Sandoval said. "The murals showcase the histories of Chicanos throughout the U.S., and they also depict our ancestors. It is a park that attracts young students who want to continue doing social work, and it educates the younger generations on the great struggle previous generations have gone through."  

Many Mexican-Americans grow up without knowing what their own culture, and many activists such as Ms. Sandoval believes the symbols and art in the murals in Chicano Park offer unique educational opportunities to teach young students and other people about Mexican culture.
"I believe white supremacists want to attack the park because it is our sacred space, and they feel threatened by the amount of power Chicanos have in Southern California," Ms. Sandoval said. "We have been here for generations. They know they can't remove us or deport us.
"Instead, they want to remove our history from our local park."

Many local Mexican-Americans also have emotional ties to the murals, as they have grown attached to them through the years.

"When I was younger, I did not appreciate my roots and background," Gonzalez said.  "It wasn't until middle school, when I had a better understanding of my culture and the contribution that Mexican Americans have made to American Society, that I begin to appreciate my heritage. Every time I look at the murals, it is a reminder of the history of my people…the struggles, the blood, tears, and happiness. I learned to appreciate my culture and feel pride.
"Schools don't often teach people of color their history, and when it does happen, it is only a tiny portion of a bigger picture."

Many people see this as the effects of white supremacy, especially with recent American events like Charlottesville, Virginia, where many white supremacists gathered in protest.

"In one video from the Charlottesville rally, a white man can be heard saying, 'Race traitors hang first,' " Ms. Sandoval said. "The message white supremacists want to spread across the country is clear: they want to take this country back to a time where people could be hung for being black and when people of color were told to stay in their place and be obedient."
Moreover, Ms. Sandoval believes tough times wait ahead for people of color.
"The white supremacists have stopped hiding in the shadows," Ms. Sandoval said. "They are now in public, spreading their hateful ideologies and inciting violence wherever they go. White supremacists are affecting our country by creating division and tension around race.
"If we as a society remain silent, we are also part of the problem."

U.S. President Donald Trump also was criticized for not admonishing these white supremacists, instead claiming that "both sides were to blame after an Aug. 12 a car crashed into the counter protesters, killing Heather Heyer and injuring others.
To say what he said created great disgust in many people, according to Ms. Sandoval. 

"I don't believe President Trump has done enough to dissuade the rise of white supremacists," Ms. Sandoval said. "As president, he needs [not] to condone the behavior of white supremacists. He also needs to call them by what they are…white supremacists.
"Instead, he said some of the white supremacists could be 'very fine people.' "

Many racially-charged events have occurred this year in the U.S., and Ms. Sandoval and many other people will not go without a fight to make sure to help their communities and their people, Ms. Sandoval said.

"When I was in high school, I worked with many grassroots organization conducting workshops and being a community organizer," Ms Sandoval said. "Now, as an educator, my main fight for justice is to prepare young Chicanos and first generation students of color to go to college. A college degree provides more opportunities, and it holds a lot of power in this country.
"I want to make sure students of color have the power to make a difference."

A mission Gonzalez and La Vida Loca share.


About the Contributor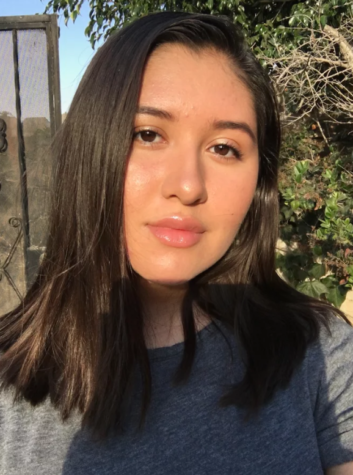 Mercy Sosa, Social Media Editor
My name is Mercy Sosa, and I am a junior at Cathedral Catholic High School. A first year El Cid member, I hold the position of social media editor. World current...