Boogie down, grandma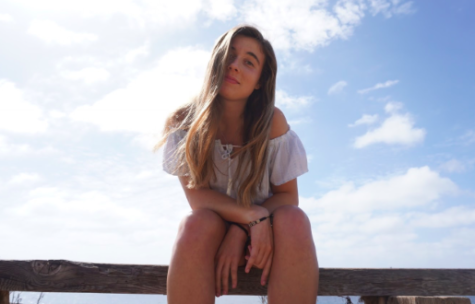 More stories from Riley Hetherington
After hearing about her grandmother's decreasing social life in Colombia, Cathedral Catholic High School student Emmy Dunsford '18 decided to do her part by organizing a grandparent prom through National Honor Society. 
"I almost never get to see my grandma, and hearing about how she hardly ever gets the chance to go out with her friends made me want to do this," Dunsford said. "Just getting everyone in the same room and getting them all socializing would be so much fun for all of them."
The dance, themed "Fly Me to the Moon", incorporates a '50s-'60s theme to make its 65 and older guests feel like they are back in high school. Taking place on Oct. 12 from 3-6 p.m. at the Guadalupe Center, the event is open to all senior citizens, even those grandparents not affiliated with CCHS. Dunsford has organized the event to be free of charge for all guests due to the NHS volunteer workforce.
As NHS President, Dunsford is not required to complete a project, but chose to use her platform simply for the happiness it will bring, she said.
"Emmy always goes above and beyond her duties as an NHS member and now as presidents," CCHS NHS moderator Mr. Frank Caro said. "She reminds us that we have the power to make a difference in our community and that we should't need a reason to do good work."
In addition to the help of NHS volunteers, CCHS's cabaret regulars will provide the music behind the event, performing '50s and '60s dance hits free of charge to help keep costs affordable. Some featured performers at the event will include mass pianist Philip Krol '19 and cabaret regular Megan Monroe '19.
"We'll be doing a lot of '50s and '60s tunes, some Frank Sinatra, maybe throw in some Elvis, anything that will get them up and dancing," Monroe said. "The second I heard about it, I knew I had to help out.
"I just want to make it the best night possible for our guests."
Although the opportunity to serve local senior citizens excites volunteers like Monroe, she is not the norm in today's culture.
According to the U.S. Census Bureau, 28 percent of the elderly population live alone and struggle with the consequences loneliness brings. While old folks homes may try to include a plethora of activities, many seniors struggle with the lack of familial care and support as they grow older.
In his most recent article in Healthy Living regarding treatment of senior citizens titled "We Must Never Neglect the Elderly," writer J.J. Colagrande emphasizes their importance by saying that getting old is often ugly, but the way people treat the elderly is often uglier.
"There exists rampant neglect from family members and rotten apples in nursing homes," Colagrande wrote. "Politicians [also pose a threat as they] connive ways to cut Social Security and Medicaid to a point that millions of elderly live in poverty and may very well seriously face the concept of death panels in the near future."
Between skyrocketing healthcare costs, lack of transportation, the health and safety obstacles that accompany old age, and a lack of basic respect, seniors do not have it easy. Dunsford, along with other CCHS students, realize this issue facing aging Americans and chose to dedicate their prom to giving back.
Anyone planning to attend must RSVP, and with only 200 available spots, the list is filling up fast. Seniors can reserve their spot by calling Mrs. Carin Theobald at (858)-523-4000 (x 1117).
Each generation dedicates itself to raising the next generation. However, once people become older, they often become categorized as inconveniences. Although it may seem unfortunate, this truth has inspired the founding of the CCHS NHS Prom, which will work to make seniors feel appreciated.
"Our senior citizens are honestly just underappreciated," Monroe said. "They deserve this night."
About the Contributor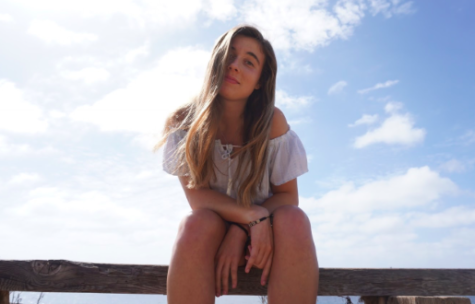 Riley Hetherington, Editor-in-chief
As my second year as El Cid Editor-in-Chief begins, I look forward to spending my senior year improving the newspaper and eventually leaving El Cid in...