Number one Option
Despite serving as an Options peer mentor only during her senior year, Cathedral Catholic High School student Sofia Marroquin '17 has found her experience in the special education inclusion program beneficial, with the tools and lessons she gained as a mentor inspiring her to study pediatric medicine next year at Universidad Autónoma de Baja California in Mexico.
"The experience has opened my eyes so much to the amount of love and support this school offers every single person," Marroquin said. "I had never experienced the kind of acceptance that I had seen here at any other school."
Recognizing the importance of inclusion at CCHS, the Options and Academy Program breakfast banquet emphasized the student mentors' and teachers' hard work throughout the year, helping intellectually disabled students experience a worthwhile high school journey alongside their mentors, who typically come from the junior and senior classes.
The breakfast included Options students, mentors, and faculty, including CCHS President Mr. Steve Laaperi, who initiated the idea of inclusion rooted in the Catholic identity of the student body.
"Inclusion works a form of change that opens and closes doors behind someone as they enter into a comfortable, safe zone that encompasses the supportive community found at CCHS," Mr. Laaperi said. "CCHS is proud to accommodate all learners in the belief that all students can learn."
Among the faculty and staff stood Options and Academy teacher Mrs. Adriana Pehl, a key member in helping start the program two years ago. Pehl reflected on her Options teaching experience as she projected a student-produced slideshow that highlighted a year of memories ranging from Trunk or Treat to photos of class moments with mentors.
"Without the mentors, [Options] wouldn't be as inclusive as it is," Mrs. Pehl said. "Those relationships that we are building is what it is all about."
Mentors, such as Marroquin and CCHS students Luke Leidiger '17, Chad Dea '17, and Mike Madden '18, serve as friends and supporters to the Options students, leading them throughout their high school journeys.
The inclusive space Mr. Laaperi and Mrs. Pehl highlighted became the central topic for the mentors' personal speeches, recognizing the positivity in each Options students who create this environment.
"Before joining, I was oblivious to the fact that I would make so many new friendships," Madden said. "I can't help but thank God for giving me these special friendships."
Similarly, mentors embarked on setting up various sports teams throughout the year, including basketball and track and field to showcase not only the social skills of the students, but their athletic talents as well.
"I mainly worked with Junior [Mihas] and Thomas [Byrne] during the course of the year," Dea said. "Seeing how happy they were while playing basketball brought me happiness. We would go to practices twice a week, and they always had an enjoyable time trying out a new sport."
Moments like these inside and outside of the classroom encourage mentors to continue their service into future studies, working with more people diagnosed with learning or social disabilities.
"I have a cousin who has a learning disability, and I also work at a foster home that houses a child with autism," Marroquin said. "I hope to have the opportunity to continue working with students with special needs in the future."
Although they are embarking on new experiences, this year's mentors are proud of the foundation they created during the program's nascent stage.
"It started as just two people, and now we have an incoming class of freshman," Leidiger said. "The program has surrounded me with the best teachers, students, and people in general that have made it a safe space for me."
As senior mentors say goodbye to their Options buddies, another door is opening for a new crop of mentors and Options students as the CCHS community expands the program in order to acknowledge the importance of inclusion and diversity.
"Our program is flourishing next year," Mrs. Pehl said. "We are getting a whole new class of freshman welcomed into the Options Program. It is such a blessing to be a part of this each and every day."
About the Contributors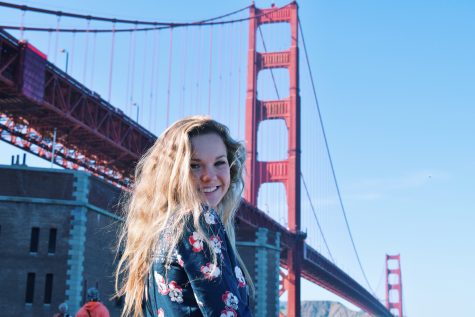 Maddy Bass, Spiritual Life Editor
"A spirited soul living in  Southern California," is how most people describe me. I like to think of myself as a happy face strolling through her senior...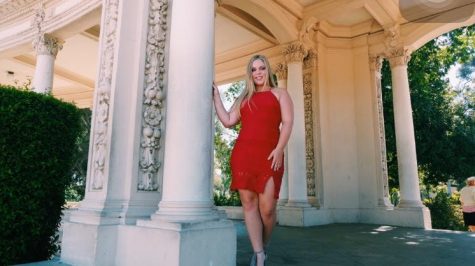 Sydney Calhoun, Managing Editor
As a result of my whimsical spirit, booking flights on American Airlines has become a hobby and picking up the monthly copy of VOGUE is routine. Aside...