Presidential debates: debating or boxing?
Hang on for a minute...we're trying to find some more stories you might like.
For many Cathedral Catholic High School students, the second presidential debate, which took place last Sunday night, presented itself as a chance to hear what Republican Party presidential nominee Donald Trump had to say about the tapes that were released of him sexually bantering about women with former show host Billy Bush.
However, the debate quickly turned into a brawl between Trump and Democratic Party presidential nominee Hillary Clinton that slowly chipped away at her calm disposition as both candidates verbally attacked each other.
The event, which featured Mr. Trump calling Mrs. Clinton a "devil," created an uproar instead of a debate.
At the beginning of the debate, Mr. Trump addressed the controversy concerning his disparaging comments in 2005 about how his business and television status permitted him leeway in his conduct toward women.
"This was locker room talk," Mr. Trump said. "I'm not proud of it. I apologized to my family; I apologized to the American people. Certainly, I'm not proud of it, but this is locker room talk."
Mrs. Clinton rebutted Mr. Trump's mitigation of "locker room talk," firing back by using his 2005 comments as a means to show everyone who Trump really is.
"What we all saw and heard on Friday was Donald talking about women…what he thinks about women, what he does to women," Mrs. Clinton said.
Afterwards, Mrs. Clinton brought up Mr. Trump's history with Mexican immigrants, African-Americans, and Muslims.
Mr. Trump repeatedly attacked Mrs. Clinton over former President Bill Clinton's sexual misconduct.
The distasteful language and poor conduct was not lost on Cathedral Catholic High School students.
"Personally, I feel that the language used during the debate, specifically by Trump, should not be endorsed or supported, as it is unprofessional speaking that fails to represent the morals and ideals of our country," CCHS student Rosie Cronin '18 said.
Mrs. Clinton answered a question asking whether it is okay to be "two-faced" and to maintain public and private positions on issues by saying that President Abraham Lincoln used different arguments with different lawmakers to end slavery.
Mr. Trump used Mrs. Clinton's answer as an opportunity to attack her.
"She lied, and now she's blaming the lie on the late great Abraham Lincoln," Mr. Trump said. "Honest Abe never lied. That's the big difference between Abraham Lincoln and you."
Besides the brawl between Mr. Trump and Mrs. Clinton, CCHS students also took notice of the town-hall style debate.
"I prefer the traditional style," Jaron Radam '18 said. "I felt like the candidates were out of place, wandering around in the town-hall style."
After Mr. Trump and Mrs. Clinton brawled and discussed major topics for nearly an hour and forty-five minutes, the debate ended on a light note after both candidates were asked by audience member Karl Becker, to much applause, to name "one positive thing" they respected about each other.
Mrs. Clinton chose to talk about Mr. Trump's children, while Mr. Trump chose to talk about Mrs. Clinton's tenacity.
"She doesn't quit, she doesn't give up," Mr. Trump said. "I respect that…She's a fighter. I disagree with much of what she's fighting for. I do disagree with her judgement in many cases. But she does fight hard and she doesn't quit and she doesn't give up and I consider that to be a very good trait."
The third and final debate will be held next Wednesday, Oct. 19 at the University of Nevada, Las Vegas.

About the Contributor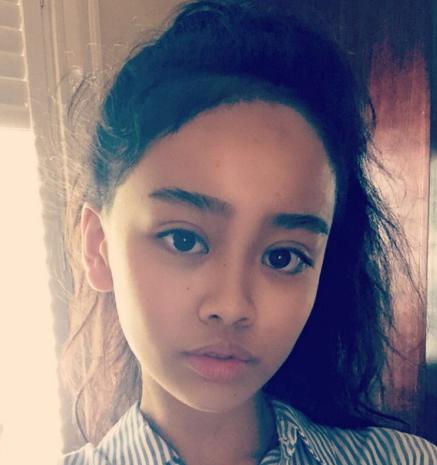 Justine Apostol, Staff Writer
I enjoy spending time traveling, hanging with friends and family, sunbathing at the beach, and shopping. A  junior at Cathedral Catholic High School, I am writing for El Cid for the first time, and I am thrilled to be on staff, where I hope to improve my skills as a writer and to step out of...