Red and Gold Taste of the Dons showcases CCHS family and alumni eateries
Hang on for a minute...we're trying to find some more stories you might like.
Cathedral Catholic High School students may recognize the Kona Ice truck from its appearance on campus, or perhaps they are familiar with the Seaside Market in Cardiff, San Diego, but what CCHS students probably do not know about those businesses is that their own peers help to run those restaurants.
"Now, I'm sort of the backup," CCHS student Joe Najjar '17 said. "If they need me then I'll be there. I really enjoy helping out."
CCHS student Najjar helps run his family business, Seaside Market, while classmate Keoni Rodriguez '17 labors for his family-owned Kona Ice franchise.
To recognize these and other CCHS family or alumni-owned eateries, CCHS is hosting the Red and Gold Taste of the Dons event tonight before the varsity football game versus Helix High School.
For those unfamiliar with restaurants owned by CCHS families and alumni, the event held tonight will allow attendees to sample selections from those restaurants' menus.
As expected, Seaside Market and Kona ice will make an appearance.
Najjar has been helping out at his parents business ever since he was little, officially working at the family restaurant at age 11. His grandpa showed him how to use the barbecue and grill outside, Najjar said.
Ever since bonding with his grandpa over the barbecue, Najjar committed to mastering the art of grilling, devoting chunks of his time helping out at the Seaside Market.

However, Najjar doesn't necessarily plan to take over the family business as of yet.

"My parents say it my choice if I want to take over or not," Najjar said. "I don't know yet; it's a long way off."

While Najjar's favorite tri-tip steak at Seaside Market differs, Rodriguez's favorite syrupy shaved ice at Kona Ice, both Dons devote their time to assist their family businesses.

Rodriguez's family-owned franchise of Kona Ice, which appears at many CCHS events, offers numerous flavors, ranging from Ninja Cherry to Pina Colada,  all poured over the shaved ice cups.
A percentage of their proceeds are donated to CCHS after each visit, Rodriguez said. 

Rodriguez also helps his dad three to four days a week after school, including an average of three weekends a month.
Even though Rodriguez devotes many hours assisting his parents run their Kona Ice truck, he pictures a different career.
"I want to be an engineer when I'm older because that's what my dad was before Kona Ice came along," Rodriguez said.

The Red and Gold Taste of the Dons event begins at in the academic quad, continuing until kickoff.

About the Writer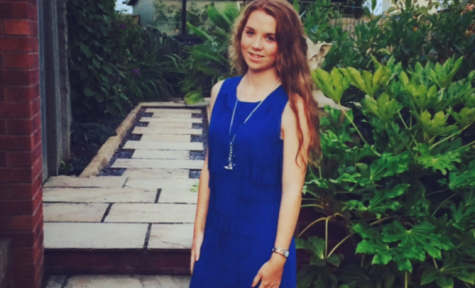 Lauren Rabbitte, Public Relations Manager
First things first, I speak with a British accent, and if you have heard me speak before, I'm pretty sure you know who the 'English girl' is.I am excited to be a senior this year at Cathedral Catholic High School. I am over the moon to be part of the El Cid team. I transferred...