Students to investigate forensic science next year at CCHS
Cathedral Catholic High School's science electives are set to increase by one next year with the addition of a forensic science class, taught by current anatomy teacher Mrs. Mary Snyder.
"I think it's the kind of science course that people are interested in taking, especially as an elective because it's fun, interesting and it ties together all of the different science courses students can take," Mrs. Snyder said.
If a student chooses to sign up, he or she can expect a fun and hands-on experience learning about the different methods of collecting and analyzing evidence.
"We'll do lots of labs," Mrs Snyder said. "We do everything from fingerprinting to hair analysis, blood spatter, impressions, ballistics. It's a really cool, lab-based class with lots of hands-on activities."
Mrs. Snyder encourages students who are intrigued by crime scene investigation to take the class. Many have watched the addictive TV classics Law and Order: Special Victims Unit, CSI: Miami and other thrilling crime investigation favorites.
Forensic science will give students interested in crime scene examination a unique opportunity to surround themselves with the world of forensic science in a safe and educational environment.
As far as difficulty level is concerned, students should not be worried.
"I would say it's made for the average student. It's made for anyone who's interested in going into, or learning more about, crime scene investigation or any related field," Mrs. Snyder said. "It's a really fun class, and I think almost any student would enjoy it tremendously."
About the Writer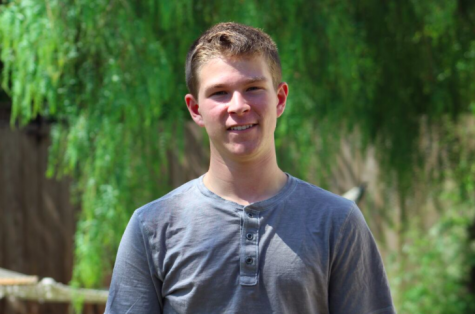 Cole Parsons, Photo Editor
My name is Cole Parsons, and I am thrilled to be a part of the journalism team at CCHS. This is my first year taking Journalism, but I have many years...