Robotics team prepares for robo-battle extraordinaire
Cathedral Catholic High School's robotic team is gearing up for a year filled with opportunities to showcase their projects.
"I really hope we can improve the program here at Cathedral. We don't get enough attention," senior Cody Waldecker said. "Also, all new members are welcome because as of right now our team mainly consists of seniors."

The current robotics team members have been working hard to improve their team room. During summer break, the team built a new ventilation system and a canopy on the lower field to increase the amount of work space.

Even though the challenge for the robotics team will not be announced until the beginning of January, the team has been building robot prototypes and testing out different technologies. Once the challenge is announced, the team has six weeks to come up with the final robot it wishes to use at competitions.

When the robot is completed, the team will showcase it at the Orange County regional competition, as well as the San Diego regional tournament.

Current members of the robotics team hope that gaining new members will allow them to learn more from each other, especially since teamwork is an essential part of tournaments.

This is the third year the robotics team will go to tournaments. Last year, the team built a robot that stacks boxes on top of each other without human help.

Returning members hope that experience will help them lead the team.

"Since our team members have had a lot of experience, I hope we can make it to the World Championship, which is one level above regionals," senior Nicholas Blischak said.
Joining the robotics team can give students real world experience on new technologies, engineering and physics.
Students interested in joining the team should email Mr. Mike Wallace at [email protected]
About the Writer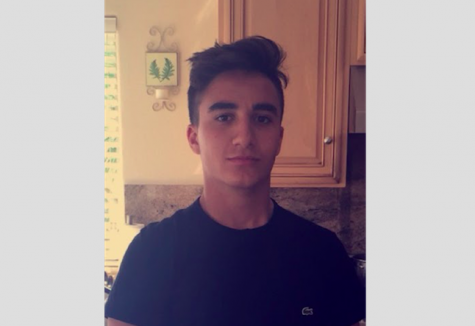 Joe Baini, Staff Writer
My name is Joe Baini, and I am currently a senior at Cathedral Catholic High School. I enjoy writing and researching new topics. On the weekends, you can...