Get ready for screamin' good time at CCHS family's haunted house for charity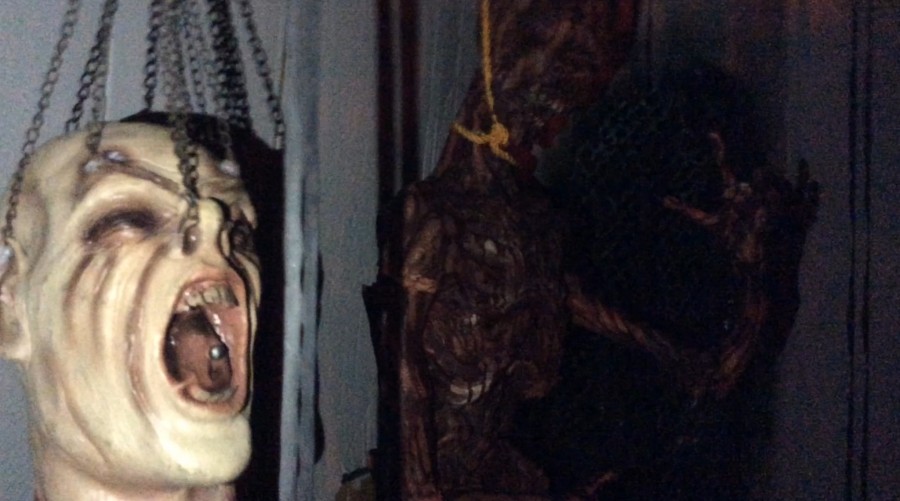 On Halloween, haunted houses are a common and popular attraction. Usually, people find haunted houses in amusement parks or fairs; however, the LeClair family of Cathedral Catholic High School is hosting its own backyard haunted house to benefit Corazón de Vida, a charity service for orphaned children.
"It's pretty much a family effort," John LeClair, the architect of the haunted house, said. "I build the walkway with the help of the kids, the wife makes sure it runs smoothly on Halloween day, and the kids and their friends act in it."
This year's haunted house will be the family's third year hosting this attraction. The tradition started in 2013 when Adam LeClair, an actor in the house and youngest son, wanted to do a small walk through with a few friends. What started out as a small project escalated into a huge attraction.
"All I wanted to do was just do a quick walk through the side yard." Adam LeClair said. "Then my dad came in and said, 'if people are gonna be in my backyard, we are going to make this big.'"
John has spent countless hours preparing for this event. He has built walls, ordered special lights, corpses, makeup, and even made his own homemade drop panel, blood, fog machine and tombstones.
"I started working on this since Labor Day, and I've been at it day and night," John said.
For the past two years, the family has hosted the attraction for amusement and entertainment. Yet, all proceeds collected this year are dedicated to Corazon de Vida, an organization in Mexico that rescues children living on the streets and supplies them with a home and education. While the charity does supply food and clothing, it constantly is running low on supplies. As a result, the LeClair family is accepting donations, including diapers, canned food, soap, shampoo, and other household and personal staples and supplies.
The haunted house will be open on Halloween day from 6:30 p.m. to 8:00 p.m. at 6709 Whitesail Street in Carlsbad.
Disclaimer: The author of the above article is related to haunted house host family. El Cid hopes the reader may pardon this breach of our usual journalistic standards. The story was too much FUN not to do.
About the Writer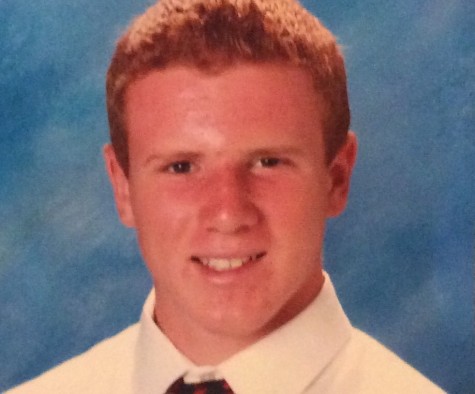 Christopher LeClair, Staff Writer
My name is Christopher LeClair, and I'm fifteen years old. I have a younger brother and a loving mother and father. I've been Catholic all my life, and...