UCSD challenges CCHS students with rigorous on-campus courses
With the college admission season in full swing, high school students across the United States are eager to live the college experience.
For Cathedral Catholic High School students, the opportunity to complete university course work has arrived early.
Starting this school year, CCHS students can choose from a selection of college courses taught on campus by professors through the University of California San Diego extension program.
"This is an actual college class that is on an actual college transcript that [colleges accept as credit]," counselor Mr. Dave Silva said.
Up until fall of 2014, students with an open period at CCHS seeking to advance their academics beyond the standard rigor may have been disappointed to discover their options were limited. They could take classes outside of school at a local community college, or they could fill that extra period with a less rigorous class. Neither option could be easily accommodated, so some students settled for classes that did not suit them academically.
Last year, CCHS piloted the UCSD Course Extension Program with a Calculus D: Calculus for Science and Engineering and Linear Algebra course, offered during the normal CCHS school day as opposed to before school during "zero period".
Taught by Mr. Corey Manchester, the course was equivalent to Calculus III and required a prerequisite of both Calculus I and II. Students who took the course last year showed their skill and determination through the hard work they put into the class, setting in motion a major change to Cathedral's curriculum.
"When we first offered this two years ago, only four kids signed up," Mr. Silva said. "Of the three [students] that finished, two got into Cal Tech… So to see that kids can do that kind of higher math is incredible."
According to U.S. News, Cal Tech is tied for the number 10 ranking overall in undergraduate engineering programs. This ranking jumps to number five for graduate engineering programs across the nation.
Michael Hall, a CCHS senior and 2013-2014 CCHS Mathematician of the Year, took the Calculus D course in the 2014-2015 school year.
"The class itself was challenging, but Mr. Manchester was very good at making the concepts understandable," he said.
Hall admitted that, while he loves math, his motivations for taking the class were purely educational.
"I hope that this class will, primarily, advance me further in college and allow me to graduate sooner or with a higher degree," he said.
In addition to Calculus D, students are now able to choose from a plethora of additional college dual-enrollment courses, including Intro to Sociology, Intro to Psychology and the college equivalent to Calculus I and II.
After completing these courses with a passing grade of a C or better, students will receive direct course credits that they will be able to transfer towards the credit requirements in their degree program of choice after high school. In other words, by passing a dual-enrollment course, a student is automatically eligible for college credit.
In addition, these courses will also count as a weighted grade on their CCHS transcript, so an 'A' will be weighted as a 5.0 instead of a 4.0.
In regards to college admissions officers, Mr. Silva said, "They're going to see that there's some extra rigor over here. So, yeah, [dual-enrollment courses] look good."
Mr. Silva feels that it can be tricky determining if a college course will be the right fit for a student because some AP classes are harder to enroll in than the college dual-enrollment courses.
"So, we have to be careful to make sure that kids who are taking the college psychology course [for example] are prepared because it is a heavy course," Mr. Silva said.
But as long as a student is skilled enough to excel in a college course and is compliant with the prerequisites, dual-enrollment extension courses are beneficial to students taking the course, and they are a superb addition to any college application.
About the Writer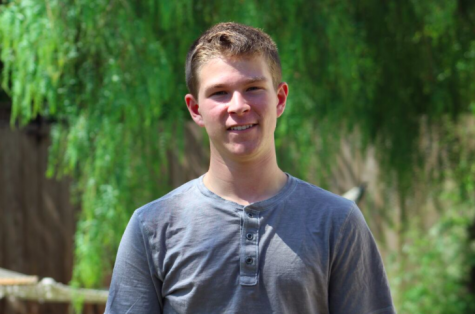 Cole Parsons, Photo Editor
My name is Cole Parsons, and I am thrilled to be a part of the journalism team at CCHS. This is my first year taking Journalism, but I have many years...