Pope Francis revives Latin America, Miles Christi Order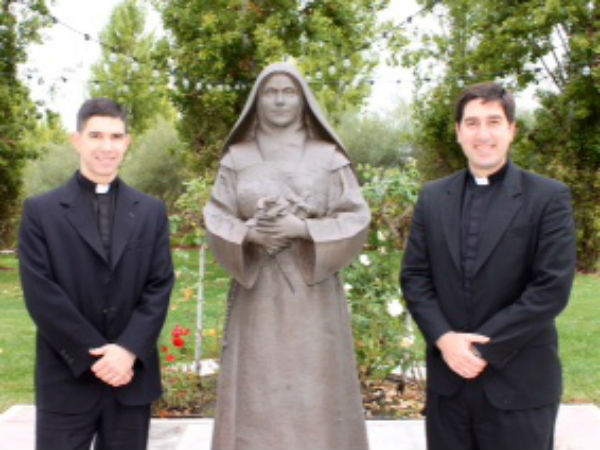 Former archbishop of Buenos Aires, Argentina in 1998, Pope Francis became the first Jesuit pope as well as the first pope from the Americas on March 13, 2013. What ensued in his native homeland of Argentina was excitement and honor, which inspired a true revival of the Church and its many orders, including the Miles Christi Order.
The first Argentinian Order given ecclesial approval, the Miles Christi Order was founded in December of 1994 by Father Roberto Juan Yannuzzi, MC. A Latin phrase, Miles Christi means "Militia of Christ." Based in Rome, Argentina, and Mexico, the Order first established a religious house in the United States in October of 2000 in Michigan. By 2008, a new foundation of the Order began in San Diego.
The Order focuses on the sanctification of the laity, and young men and women, especially college and high school students. Saint Ignatius of Loyola's Spiritual Exercises acts as their guide to spirituality.  Members of the Order nourish the hearts of people through retreats, through individual spiritual direction, and through catechesis courses and classes. The Order also preaches retreats, gives spiritual talks, and organizes study groups and conferences, teaching about Christ and his love for his people.
Four priests out of sixty members worldwide in the Miles Christi Order reside in San Diego County, two ministering at Mater Dei Catholic High School in Chula Vista and two at our very own Cathedral Catholic High School: Father Martin Latiff, MC, and Father Patrick Wainwright, MC.
"We try to lead everyone to become who God intended them to be, learning to love Christ more than anything, and their neighbor as themselves," said Father Patrick.
Father Martin Latiff was born and raised in Hurlingham, a town in the outskirts of Buenos Aires. He grew interested in the priesthood while attending a retreat during his senior year of high school. The retreat provided the clarity that God was truly drawing him into the priesthood to serve Him and the Church. Additionally, Father Yannuzzi, the founder of the Miles Christi Order, acted as his personal spiritual director in school.
"[Father Yannuzzi] really helped me grow in my relationship with God and stay focused on Christ and on my faith, with a growing desire to know Him more and to have a great friendship with him," said Father Martin.
Father Martin joined the Order a month after his high school graduation. Six years later he moved to the Order's foundation in Michigan, and completed his graduate studies in theology at Sacred Heart Major Seminary in Detroit.
He then went to Rome for a semester where, after taking further courses on spiritual direction, he professed his vows of poverty, chastity, and obedience. Returning to the United States in November 2004, he was ordained as a deacon. On April 9, 2005, he was ordained a priest in the Miles Christi Order.
Father Martin moved to San Diego when the new Miles Christi foundation started here in 2008. In the fall of 2010, he and other Miles Christi priests joined the Cathedral Catholic staff, and Father Martin has worked here on campus ever since.
Born and raised in the heart of Buenos Aires, Father Patrick Wainwright chose his religious vocation in 1989 and started his formation to the Priesthood under the guidance of Father Yannuzzi as well. Once the Order was founded in 1994, he settled in as one of its members. After studying philosophy and theology for a time, Father Patrick was ordained in La Plata, Argentina in 1997. He devoutly recited his vows of poverty, chastity, and obedience in order to imitate Christ more closely and grow in holiness with Him.
Father Patrick united with Father Marin this past August when his religious superiors assigned him to his new position at Cathedral Catholic.  And so far, he loves it here.
"I try to give myself completely to the spiritual growth of our beloved students, offering personal spiritual direction, celebrating the Holy Mass, being available for confessions and endeavoring to lead the students to a greater knowledge and relationship with our Lord," he said.
Despite their small roots, the recently founded order of Miles Christi blesses many students around the nation. "Things always begin small, like in Bethlehem, right?" said Father Martin with a big smile.
Since the Order began, they try to emphasize not so much the quantity but the quality of its members, hoping to inspire in them a fervent dedication to a holy life serving the Church.
However, with the arrival of the Argentinian Pope Francis, attention to the Church and its Orders has been revived in the primarily Spanish-speaking country. Argentina, and all of Latin America, is a region that proves to be rich in Catholic culture, yet the people lack in practicing and in living the faith.
Father Martin said "Only about 3-5% of Catholics in Argentina would normally seek to unite themselves with Christ at Mass on Sundays, a percent that is way less than that of the United States."
With Pope Francis's Latin American roots, many people look to him to hopefully transform views about the practice of the faith and the desire of people to seek a living relationship with Christ. Many others, including Father Martin and Father Patrick, have already noticed this rekindling of the faith especially through the participation in the sacraments of the Eucharist and of Confession. Also, more interest continually grows in the humble Miles Christi Order with its origins based in Argentina.
Father Patrick said "It has definitely been a jump-start for the faith of many people, and it has helped them realize that the Church is universal or 'Catholic' because the successor of St. Peter was chosen from a country far away from Rome… Many people are paying much closer attention to what the Holy Father does now."
Every country where Miles Christi resides has experienced a revival, but the numbers are increasing as a more organic rather than explosive growth. "When you water a certain soil and its crops, you want to pour the necessary amount of water, not too little and not too much…growing organically and gradually in our Order will give us the opportunity to give to each candidate that comes into Miles Christi the necessary attention that they need for a good formation as a priest or brother," said Father Martin.
This balanced growth, sometimes viewed as meager, is nevertheless fully beneficial for the Order in the long run. "We are in the hands of God and He will always provide the means for us to serve Him," said Father Martin.
As the Argentinian Order grows and expands into many countries and continues to affect views of the faith in their homeland, they also greatly impact our Cathedral Catholic students one at a time.
Father Martin said "I learned it's not only growing in my relationship with Christ, but also caring about others in regards to their friendship with Our Lord."
Both Father Martin and Father Patrick offer many benefits for Cathedral students. They run retreats with Campus Ministry classes, foster spiritual direction, and organize boys' building character groups as well as women of faith groups and various other study groups. These groups discuss certain faith topics based on Scripture, focusing on different saints and spiritual authors. Learning about Catholicism and its prevalent presence in our lives, students who join gain knowledge, courage, and character to live more according to their faith.
Father Martin and Father Patrick's three boys' groups meet every Monday, Thursday, and Friday at lunch, and their girls' groups meet every Tuesday and Wednesday after school at 2:05 p.m., all in De Sales 103.
"We are blessed and happy to help students grow in their spiritual life, their prayer life, and their encounter with Christ," Father Martin said, and so too is Cathedral blessed to have such humble priests coming from a promising background act as special mentors to our students everyday on campus.
About the Writer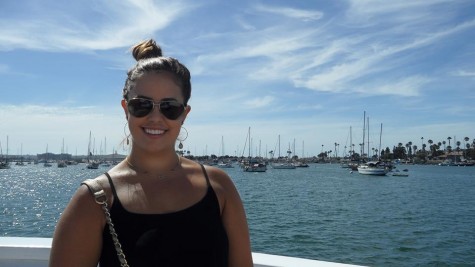 Micaela Dea, Assistant Editor-in-Chief, Sports Editor
Bonjour!! My name is Micaela Dea and I am a senior here at Cathedral. I have been on the El Cid staff for two years now. I enjoy watching sports and going...