Dons Shark Tank returns
The third annual Dons Shark Tank, which fosters entrepreneurship, occurred yesterday afternoon in the Lecture Hall and featured 28 students with 15 various projects. This year's winners consisted of Braden Boggs '19 and Blake Boeh '19, who proposed the creation of bike tires that will not flatten, and Joey McDaniel '20, who presented Secret Shades, a line of stick-on nails that detect drugs placed in drinks.
"Teenagers are very creative individuals, and this is a good way to foster that creativity and help them look at what starting a business or majoring in business would look like," Dons Shark Tank organizer and intro to entrepreneurship teacher Mr. Tyler Anthony said.
Dons Shark Tank is modeled after the television show Shark Tank, where contestants pitch their ideas with an attempt to convince one of the entrepreneurs on the panel to invest in their product. The Dons' panel consisted of five entrepreneurs from the Cathedral Catholic High School community, this year being Sundi Yousko, John Wells '10, Scott McPherson, Kimberly Caccavo, and Andy Balo.
The students gave a three-to-five minute presentation of an idea they have been developing throughout the year and answered any questions the panel has for them. The panel then decided the winners, who will receive a scholarship for the next school year.
This year's contestants were all from the intro to entrepreneurship class, which is a new class this year based off the previous year's club.
Last year's Dons Shark Tank winner was iCurb Trash, a service that takes out people's trash while they are out of town.
CCHS hopes to offer more business programs in the future, with the ultimate goal being a pre-business program similar to the pre-engineering program, Mr. Anthony said.
"The goal for an education is to prepare students for professional lives," Mr. Anthony said. "We want to give students an opportunity to test out their interests during high school, so they can go into their future confident and prepared."
About the Writer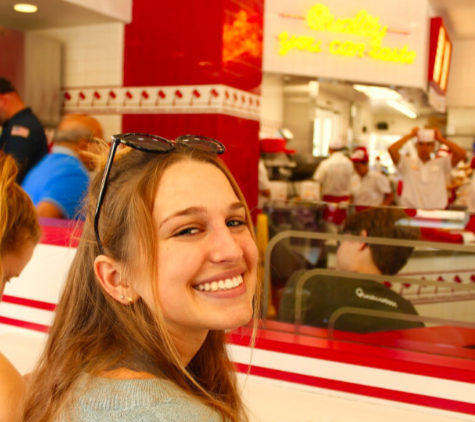 Sara Vechinski, Social Media Editor
As I ecstatically enter my senior year and second year on El Cid, I look forward to my new position of Social Media Editor, which I plan to take to new...