Get ready to be Shark Tanked, Dons
To promote an entrepreneurial drive in Cathedral Catholic High School students, the Don-trepreneurship Club will host the second annual Dons Shark Tank May 9 at 3 p.m. in the Assisi Hall.
"Students will get the chance to pitch ideas, products that they're working on, or any type of service they want to create or design through a short presentation in front of local business people," geometry teacher and Don-trepreneurship Club adviser Mr. Tyler Anthony said.  
Set up identical to the business investment show Shark Tank featuring computer tycoon and Dallas Mavericks owner Mark Cuban and other investment professionals, Dons Shark Tank gives students a chance to pitch their own ideas or products to real, successful business men and women, who will not only provide feedback, but they also will choose the winner.
Any CCHS student wishing to participate must contact Mr.  Anthony by April 13, and then present an established pitch to him by April 27. Mr. Anthony must be aware of the pitch's general idea, which mainly should focus on product details using PowerPoint slides.
Last year marked the first annual Dons Shark Tank event, where Ethan Smith '19 and Steve McNeela '17 each earned $500 CCHS scholarships for their inventions. While Smith won for his "Electromagnetic Induction Generator," McNeela took home the prize for his handmade backpack sleeves named "Steve's Sleeves."
"The main purpose of the event is for students to get real feedback on their ideas and really ask if their idea is worth spending time with [in an effort to] figure out how to improve their product," Mr. Anthony said.
About the Writer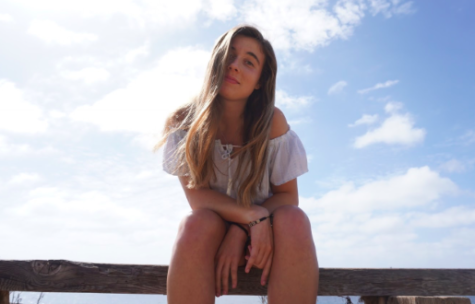 Riley Hetherington, Editor-in-chief
As my second year as El Cid Editor-in-Chief begins, I look forward to spending my senior year improving the newspaper and eventually leaving El Cid in...