NYC editor mentors CCHS writers
Deputy editor of Bloomberg Business Mr. Howard Chua-Eoan spoke to about 60 National English Honors Society members and El Cid journalism students Wednesday in Assisi Hall about his journalism and writing career.
"The hardest job I've had [as a journalist] was being a fact checker at Time," Mr. Chua-Eoan said.
Beginning as an English major at Columbia University, Mr. Chua-Eoan planned a life as an English professor, but he changed course when he accepted an internship at Time magazine. He worked at Time for 30 years, serving as an editor and eventually as news director.
Highlights of Mr. Chua-Eoan's career include writing the 2013 'Person of the Year' Time article on Pope Francis, as well as covering the death of Princess Diana in 1997.
Mr. Chua-Eoan advised student writers to embrace the process and to leave egos at the door.
"Writing is difficult because you have to expose the way that you think and be subjected to critique," Mr. Chua-Eoan said. "As a writer, you have to be open to criticism."
About the Writer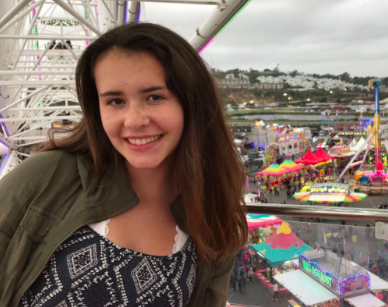 Lauren Boyer, Entertainment Editor
After an exciting year as the Photo and News Editor for El Cid, I will lead the new Entertainment section as the editor. I look forward to learning even...