When alumni speak, Dons listen
In attempt to expose students to a variety of future career path options, Cathedral Catholic High School juniors are attending Career Day today in the Guadalupe Center and selected classrooms, where 23 former Dons will provide insights regarding the pros and cons of various occupations.
"We've created five groups of Dons talks that are categorized by industry, and juniors can pick three out of five to attend," said CCHS Director of Marketing and Communications Mrs. Anne Pickard Majer, who coordinated the event.
Career Day consists of a series of presentations and panels hosted by successful CCHS alumni, who will detail their current job duties and share their reasons for choosing particular career paths.
Previously, seniors attended the event, but when student and participant feedback indicated juniors would benefit more from the event, the CCHS administration changed the audience to the junior class.
This year, CCHS will host many successful alumni, including current CCHS parent Scott Wahl '91, a lieutenant in the San Diego Police Department, and alumnus Matthew Thompson '12, the president and founder of the Matthew Thompson Company.
"The overall goal of the day is to just expose our juniors to professions that they can consider prior to going to college, while also hearing other people's experiences at a variety of colleges to help make a better choice," Ms. Pickard Majer said.
About the Writer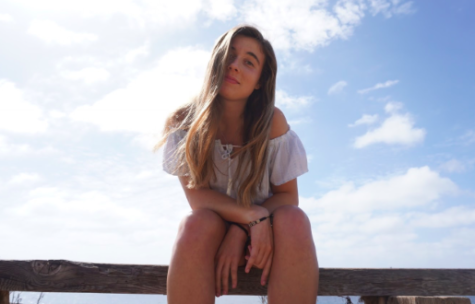 Riley Hetherington, Editor-in-chief
As my second year as El Cid Editor-in-Chief begins, I look forward to spending my senior year improving the newspaper and eventually leaving El Cid in...