CDC Reports Teenage Girls are Suffering from Increased Depression and Violence
Just last month, the CDC released new data collected from teenage girls in the U.S. This data is in stark contrast compared to similar data collected in 2011, highlighting an increase in mental health struggles and sexual assault.
The research shows:- 30% of teen girls were found to seriously consider attempting suicide. This shows a near 60% increase compared to 2011.
– 22% of LGBTQ students attempted suicide in the past year.
– 18% of teenage girls were victims of sexual assault, another 20% increase since 2017.
– 14% of girls have been forced into having sexual activity, a significant increase compared to previous years.
This data solidifies the knowledge that students across the country are struggling. In order to combat these rising statistics, education systems and school administrators must become aware of the mental health challenges students are facing. Schools need to focus on instilling more resources available to students, so students have an opportunity to take preventative measures for their mental health.
At Cathedral Catholic High School (CCHS), administration is displaying a more prominent intent to create preventative mental health opportunities for students. Recently, CCHS has instilled on-campus therapy.
This new therapy is a result of a partnership with Evolve Therapy San Diego. Cathedral is offering both private and group therapy sessions. There are currently four therapists available to students.
If you want to participate in the on campus therapy, parents must sign two consent forms. After the consent forms are complete, the student can then enroll in therapy.
The new Evolve Therapy is a step in the right direction. Resources like these will allow students to come to terms with their mental health, and be able to take preventative measures for their mental health.
Cathedral's motivation to have more mental health resources is admirable. Schools worldwide must take these new statistics into account when creating preventative measures for students, this is the only way these statistics will begin to improve.
Leave a Comment
About the Contributor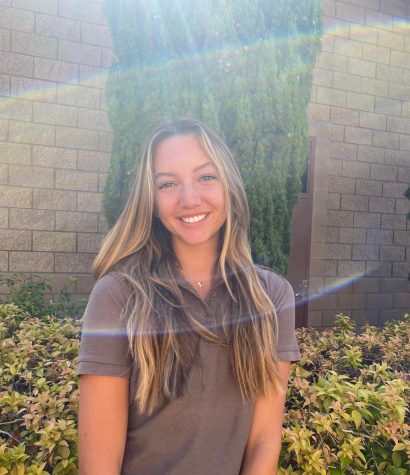 Brooke Johnston-Quirarte, Social Media Editor
Brooke Johnston-Quirate is a junior at Cathedral Catholic High School. Brooke was born in San Diego, California and her birthday is on August 13th. She...