Teacher Feature Weston
Born on Camp Pendleton, Mr. Joshua Weston is no stranger to the world, and can hardly remember a time when he wasn't moving from place to place.
"My family moved a lot, and we've driven from California to Maine 7 times," Mr. Weston said. "My favorite memory is falling asleep in one state and waking up in a beautiful canyon the next morning. That feeling of wonder and adventure has stuck with me to this day."
Adventure has stuck with Mr. Weston in both his personal and work life. Mr. Weston wasn't always a teacher, and worked a variety of other jobs before settling on the educational path. (He's without a doubt someone you can go to to swap terrible customer stories with.) After quitting retail, his love of history and connecting with others drew him into a teaching job. He hopes that his students learn from his class how instrumental the past is in shaping the future.
"History is more exciting than the plot of any TV show or movie!" Says Mr. Weston.
When he came to Cathedral last year, Mr Weston was "hired on Friday and started on Monday." (I was in Mr. Weston's very first class. Don't worry Mr. Weston, it wasn't THAT obvious.) There's no shortage of fun facts you've definitely never heard before and ridiculous stories that couldn't have happened to anyone other than Mr. Weston when you're taking one of his classes, and his personality truly ensures there's never a dull moment in his room.
Mr. Weston teaches history and economics, but considers himself to be a student of his environment.
"I love to ask questions and learn new things," Mr Weston says. "I also love to explore the world around me and go on adventures, and many of the random facts and tidbits I learn seem to find their way into my class."
Mr. Weston is an avid hiker and traveler. He once walked from Georgia to Tennessee during winter, and braved temperatures that went as low as five degrees below zero. He also loves road trips, and has driven up and down the East Coast more times than he can remember. You can often find Mr. Weston hiking mission trails with his two sons, training for marathons, or occasionally sleeping under bridges, as he did once before running a 26 mile race. When he isn't exploring the real world, Mr. Weston explores fictional worlds by playing video games, and enjoys gunning down enemies in Halo, saving Hyrule as Link in The Legend of Zelda, or dropping Titled Towers in Fortnite. (Mr. Weston is also an expert at Crazy Taxi, the 1999 arcade game.)
Mr. Weston hopes to continue inspiring his students and pushing them to be their best, most honest selves in the next five years. He also hopes to win the Powerball and retire to his own private island with his family and an endless supply of Dr. Pepper, but he'd be fine with either scenario.
Leave a Comment
About the Contributor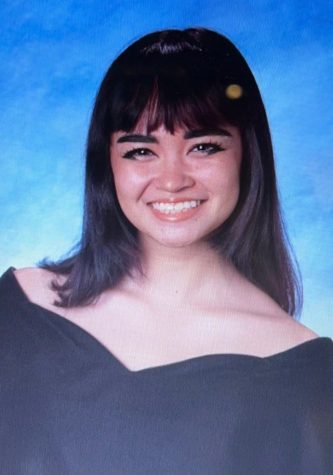 Malia Lima, Marketing Editor
Malia Lima, senior, describes herself as creative, passionate, and hardworking. "Writing has always been my outlet," says Malia. "Words have so much...